Nielsen: Newscasts favored among island TV watchers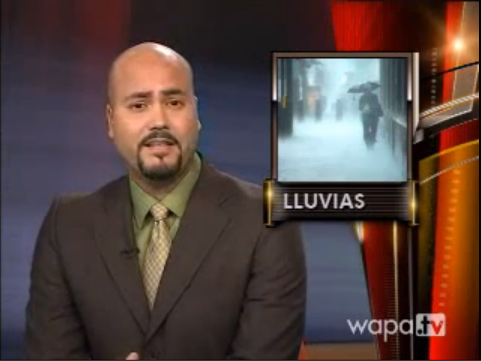 Puerto Rico television viewers spend their time in front of the set watching virtually the same number of hours of local and cable television programming, with local newscasts taking the top spot in terms of preference, Nielsen Puerto Rico reported Wednesday.
According to the study, watchers take in 3:57 hours of local television and 4:13 hours of cable programming. The study also confirmed that 64 percent of island homes have cable TV.
"Newscasts will continue cementing their prominence in [television] stations and that will bring a positive impact on this type of local production," said Nielsen Media Puerto Rico Chief Media Executive Víctor M. Vázquez, during a talk with reporters.
The meeting, organized by the Puerto Rico Journalists Association, served to provide details about the scope of newscasts on the island.
While newscasts take up 18 percent of local television programming, they generate 25 percent of its total audience, Nielsen concluded.
"Television news touch the lives of many Puerto Ricans, but much of this production effort is consumed by a segment of the older population, in contrast to other types of programming," Vázquez said, referring to the sector composed of people 50 years and older.
This reflects the aging population and the fact that Puerto Rico is ranked second as one of the more mature regions of the hemisphere with a mean age of 37.3 years. First-ranked on that list is Canada with an average age of 41 years and the third is the United States, with an average of 36.9 years.
In absolute terms, newscasts are the most watched on the island, with a total audience of 22 percent. The second place among the most-watched are soap operas, with 19 percent and the is third variety shows, with 17 percent, according to data compiled by Nielsen Puerto Rico between January and May 2011.
"As advertisers and their communications strategies adapt to a more mature Puerto Rico in terms of age, tastes and lifestyles, we'll see how it changes the demand for programming," Vázquez said.
For its study, Nielsen polled more than 500 local homes selected randomly to represent all of the island's demographic groups and regions, he noted.