Op-Ed: Is the recession ending or is it over?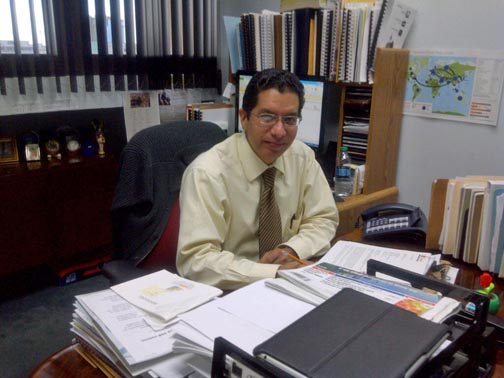 During the past 12 months, Puerto Rico's economic activity has gained ground, as the recession is no longer deepening. This scenario is in addition to the appearance of the first signs of an early recovery stage — albeit moderate — and seeing the first pieces of evidence indicating that the recession is over.
The most recent macroeconomic indicators report on the Coincident Indicators Index (IIC, for its initials in Spanish) and the Puerto Rico Index of Leading Indicators (IIA, for its initials in Spanish), which I formulated, raises a new point of discussion: is the recession ending or has it ended?
Evidently, Puerto Rico's economy continues to carry a structural weakness that makes it vulnerable to any negative event that may occur locally, nationally or internationally. Notwithstanding this, the IIC has shown increases and consecutive neutral values in 10 of the last 12 months, and increases at an annual rate for the sixth consecutive month and two consecutive quarters of increases at a quarterly rate and at an annualized quarterly rate.
Economic activity, as measured by the IIC in August 2012, showed that it decreased 0.1 percent from the previous month, falling for a second month after registering increases or neutral values for 10 consecutive months. During that 12-month window, the IIC has increased on average by 1.0 percent, while the average monthly growth rate in these past 12 months was 0.1 percent, something that had not happened throughout the recession since April 2006. At an annual rate, the economy has shown a consistent positive growth rate for the sixth consecutive month.
Moreover, the IIA suggests economic activity in the coming months will continue to present the first stages of a period of recovery, while several of the island's most important macroeconomic indicators come into harmony.
The IIA rose for the second consecutive month, after two months of reported drops, all in a span of 12 months. This indicates that a permanent trend should be maintained in this initial phase of recovery and provides evidence of the end of the recession. It should be noted that the IIA predicted the recession and its severity 15 months prior to when it began.
At an annual rate, the IIA has increased its value by 24 consecutive months, showing an 8.3 percent growth in August 2012. Although economic activity has slowed down in the past two months, it is still a breakthrough to see the end of the uninterrupted fall in economic activity and witness positive data appearing for the first time since the recession began in 2006.
Still, I must caution and agree with other colleagues that risks such as a reduction in aggregate economic activity in the United States, a further increase in oil prices, and an explosion in the European fiscal and credit crisis could ultimately infect the global economy and push it back into a crisis or recession. These risks remain dormant.