Ports opens RFP for Puerto Rico's 1st mega yacht marina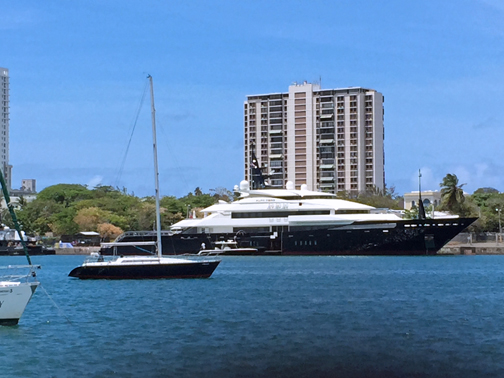 The Puerto Rico Ports Authority on Wednesday announced the opening of a request for proposals for leasing, development, financing, construction and operation of a marina for mega yachts and transform the dry dock of San Juan into a leading center for repair and maintenance of vessels.
Establishing this type of facility in San Juan will add value to the property, create direct and indirect jobs, and increase services and revenues related to the marine industry, said Ports Authority Executive Director Ingrid Colberg-Rodríguez.
She said the Caribbean region lacks a maritime-industrial center that provides necessary services to mega yachts. This presents an opportunity for this type of operation and creates a new market that will benefit Puerto Rico's commercial and economic sectors.
"This innovative project in our maritime industry will generate approximate revenues of between $200,000 and $500,000 per vessel in technical services, decoration, carpentry, mechanics, fuel, transportation and other supplies. In Puerto Rico we have the resources and expertise to meet the demand for work that mega yachts require, " said Colberg-Rodríguez.
The mega yacht industry is unique in that this market is mainly based on vessels more than 100 feet long that are designed for the specific needs of a client. Because of their size, design, high-tech performance and energy, as well as built-in technology, these vessels require sophisticated services, mechanical, food distributors and builders.
Given its modern socio-economic infrastructure and strategic location in the Caribbean, Puerto Rico is ideal spot to accommodate several mega yachts, especially during the season of winter, she said.
The San Juan marina has already hosted a number of luxurious mega-yachts in the world, including the: "A" (Alexandria) and the "Alfa Nero," which have docked for maintenance for weeks at a time.
Investors interested in more information and submitting proposal to the Ports Authority to develop the mega yacht marina should click here.