Oriental grants $4.9M loan for supermarket construction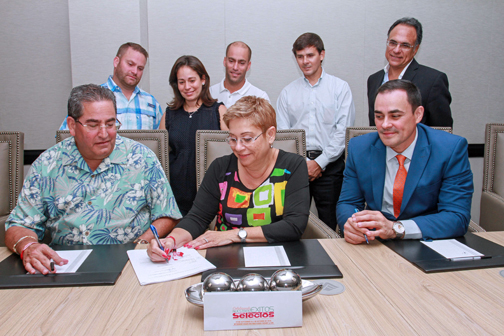 Oriental Bank announced Thursday it has granted a $4.9 million loan to Grupo Quiñones to build a Selectos supermarket, which is already under construction.
The 46,000 square-foot facility will be located on Route 167 in Bayamón.
Grupo Quiñones has been a part of the Selectos chain since 1978 and was one of the first to run a branded supermarket. They currently have two stores in Levittown and Los Palacios in Toa Alta.
"At Oriental we have the financial experience and we have a variety of products that meet the needs of our customers. Furthermore, we seek to become a strategic partner of each client to help them in decision-making so they can develop their business," said José Román, vice president director of Middle Market Banking for Oriental.