OMB: Paying GO debt in full in '17 could imply layoffs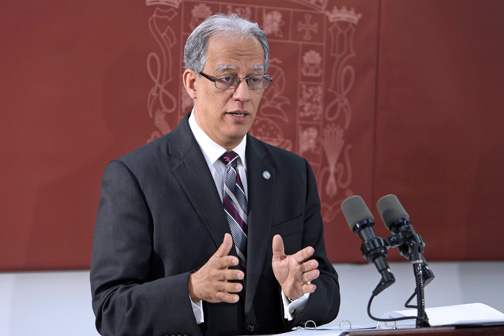 If the government of Puerto Rico were to pay the full amount due next year in GO debt would require laying off more than 3,400 public workers, among other adjustments, Luis Cruz, executive director of the Office of Management and Budget, told members of the House Finance Committee during budget hearings Monday.
In his testimony, Cruz said the $209 million set aside from the General Fund will go to cover GO interest payment, but no principal amount, which would total $1.4 billion next fiscal year.
To illustrate the impact, OMB commissioned analyst firm Estudios Técnicos to create several possible scenarios of how public jobs would be affected if a court were to force the government to pay its GO debt in full.
Under the first possibility, the government would have to reduce the work-week, which would not eliminate direct jobs, but would affect more than 7,000 induced and indirect jobs.
Under the second, more drastic scenario, the government would have to eliminate some 3,400 direct jobs, which would have a ripple effect on 1,700 indirect and 5,400 indirect jobs, Cruz said.
The economic impact would be some $367 million in unpaid salaries, and a loss of $39 million to the General Fund in the form of unearned sales and use and income tax, he said.
If the Fiscal 2017 budget had to be adjusted to pay the debt in full, the central government would have to cut $112 million from health services, $26 million from public safety; $82 million from education; $32 million from social programs; $406 million from the GDB; $15 million from the newly created Advisory Authority and Fiscal Agency; $75 million from the Employees Retirement Systems; $111 million from the emergency fund, which would deplete it entirely; and $282 million in other assignments, including public payroll, municipal and legislative funding, arts and culture and labor issues.