Claro, Piloto 151 join to back start-up tech community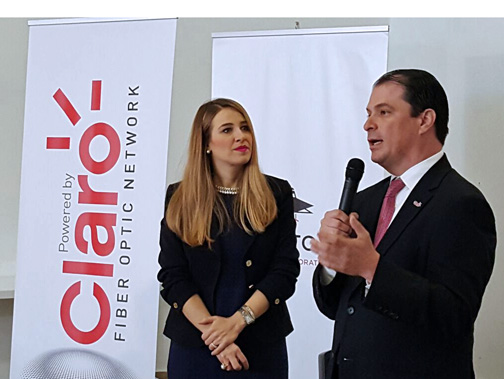 Telecommunications provider Claro and Piloto 151 announced Thursday a partnership to provide Puerto Rico's technological start-up community the infrastructure, mentoring and training needed for their growth, representatives for both companies confirmed.
The agreement aims to support emerging companies that create jobs and generate economic activity on the island. As part of the agreement, Claro donated to Piloto 151 a dedicated fiber optic infrastructure with a capacity for 100MB.
In addition, the alliance will focus efforts on three pillars: training and mentoring; digital education, including the creation of a "Claro Hub" to contribute to technological infrastructure development; and research and development through "hackathons" focusing on spurring solutions via mobile apps.
"During difficult times is when reaffirming and uphold our commitment to Puerto Rico is most important," said Enrique Ortiz de Montellano, president of Claro. "That's why this partnership is so meaningful. We are investing and betting on new entrepreneurs and start-ups, convinced that they are an important pillar of our island's economic and social recovery. Today we join forces with a common purpose; to connect Puerto Rico to a better future."
Pilot 151 is the first co-working space in Puerto Rico, where entrepreneurs and professionals have "an inspiring and creative environment to work, collaborate and grow."
"Since our launch two years ago we have worked tirelessly to strengthen the island's start-up and technology ecosystems through our innovative offer and numerous events and business programs that we do," said Sofia Stolberg, co-founder and chief executive of Piloto 151. "With this new partnership we continue to support our community, giving our entrepreneurs more tools that encourage their growth."