Planning Board projects economic growth in Puerto Rico for fiscal years '23, '24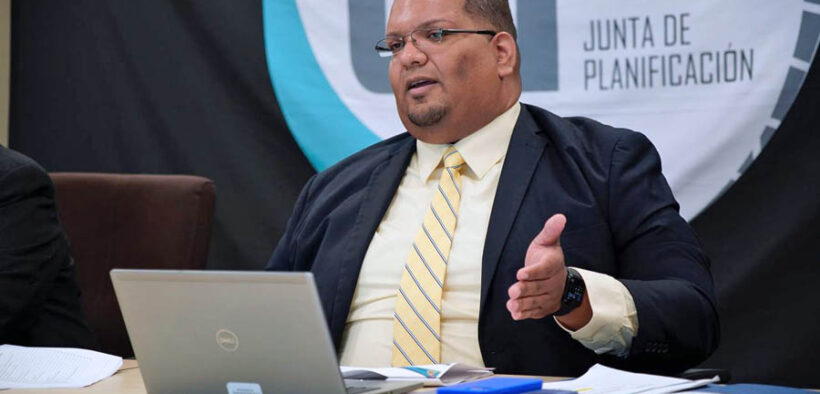 Puerto Rico Planning Board (JP, in Spanish) President Julio Lassús-Ruiz has announced an upward revision of growth projections for the Puerto Rico economy of 0.8% and 1.8% for fiscal years 2023 and 2024, respectively.
The projections, revealed by the agency's Dynamic Econometric Model of the Economy of Puerto Rico, were published in the Economic Report to the Governor (IEG) for fiscal year 2022 that was released Thursday. It contains statistics on the development of economic activity in Puerto Rico in the public and private sectors during fiscal year 2022, in addition to the updated economic projections for fiscal years 2023 and 2024.
Puerto Rico's economy is affected in several ways based on daily events. Based on this, the JP prepared alternate scenarios for fiscal year 2023: 1.2% in the optimistic growth rate scenario and 0.4% for the pessimistic scenario.
For fiscal year 2024, the Puerto Rico economy is expected to grow 2.4% in the optimistic scenario and 1.2% in the pessimistic scenario.
The projection assumptions are supported by: an increase of 35,700 jobs salaried jobs; an employment level of 936,400 people for the cumulative fiscal period to April 2023; a 6% unemployment rate; the projected 3.8% growth in Treasury Department revenue; an increase in the consolidated budget of 9.85% compared to fiscal year 2023; and a significant inflation reduction to 2% for fiscal year 2024. These factors are according to information in the Fiscal Plan for the Government of Puerto Rico April 2023 report.
Another element that supports the growth of fiscal year 2023 is greater investment in construction due to the reconstruction of Puerto Rico, Lassús-Ruiz said, adding that the agency makes its projections with an updated model that was validated and supported by the U.S. Treasury Department.
"The JP Model, developed and validated in conjunction with the U.S. Department of the Treasury in Fiscal Year 2017, considers current and prospective factors whose movements affect Puerto Rico's economic activity," he said.
"These exogenous factors are the level of economic activity in the United States; oil barrel prices; the preferential interest rate; inflation in Puerto Rico; the level of investment in construction and in machinery and equipment; the amount of federal transfers to individuals; the size of the population; and the world economy," he noted.
The IEG includes seven chapters on topics of relevance to the public, private and nonprofit sectors, namely: Economy of Puerto Rico in Fiscal Year 2022; Economy of the United States in Fiscal Year 2022; World Economy in 2022 and Perspectives for 2023 and 2024; Profile of the Population in Puerto Rico in 2022; Puerto Rico Before the Challenge Demographic: Monitoring and Actions; Input Product Matrix Fiscal Year 2012; and "Puerto Rico Aerospace and Defense Industry Report 2023."