Plaza del Caribe adding Longhorn Steakhouse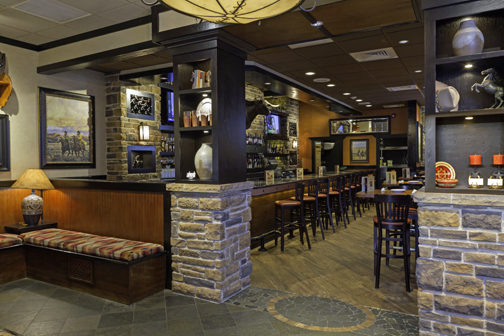 As part of the $3.5 million remodeling of the Plaza del Caribe shopping center's food court, mall operators recently confirmed the addition of the first Longhorn Steakhouse restaurant to open in Puerto Rico's southern region, and the sixth on the island. The eatery will occupy 6,580 square feet of the food court and is expected to open in April.
Dionisio Trigo, vice president of Restaurant Operators Inc., operators of the Longhorn franchise in Puerto Rico, said "it fills us with pride to open our sixth restaurant, as it reflects the chain's success. By opening in Plaza del Caribe, in Ponce, we're pleasing our clients who currently go to Mayagüez and Caguas to dine at a Longhorn Steakhouse."
The new Longhorn restaurant will be located at the food court's exterior entrance, facing Sizzler and will have seating capacity for 256 guests in the dining room and bar. Longhorn Steakhouse has been in business for more than 30 years — 15 in Puerto Rico — offering a menu of meats, chicken and seafood in keeping with its western theme.
The Plaza del Caribe food court's remodeling project began in August and is expected to be completed during the first quarter of 2013.