Plaza Provision CEO nabs sustainability award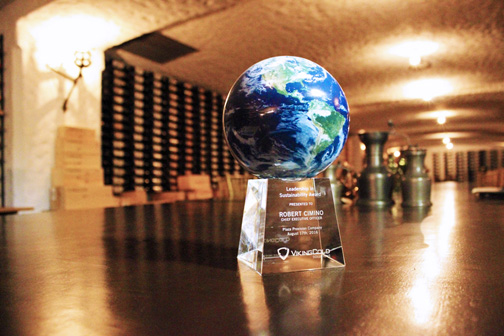 Roberto Cimino, CEO of Plaza Provision Company has been awarded the "Leadership in Sustainability Award" from Viking Cold Solutions, in recognition of the San Juan-based company's high-impact sustainable business accomplishments.
Plaza Provision Company, a food distributor in Puerto Rico, installed its first Viking Cold Thermal Energy Storage (TES) system in 2010. Over the years, the company has reported a reduction in energy consumption by its freezers of over 30 percent.
This has reduced overall energy consumption by over 3,200 MWh and reduced carbon footprint by over 2,200 metric tons. Plaza Provision Company maintains a strong environmental responsibility program and the energy savings from the Viking Cold system has been a significant part of lessening the environmental footprint of its operations, said James Bell, CEO of Viking Cold Solutions.
This year Plaza Provision Company purchased its fourth TES system. The patented system stores energy at night for subsequent day use, allowing refrigeration equipment to run less frequently and at its maximum efficiency.
Plaza Provision Company has helped to pioneer a technology that will continue to save energy, safeguard food products, and reduce carbon emissions while increasing the efficiency of their operations and the cold chain industry at-large, Viking executives said.