PRiMEX offers virtual workshop to 7K students on Puerto Rican manufacturing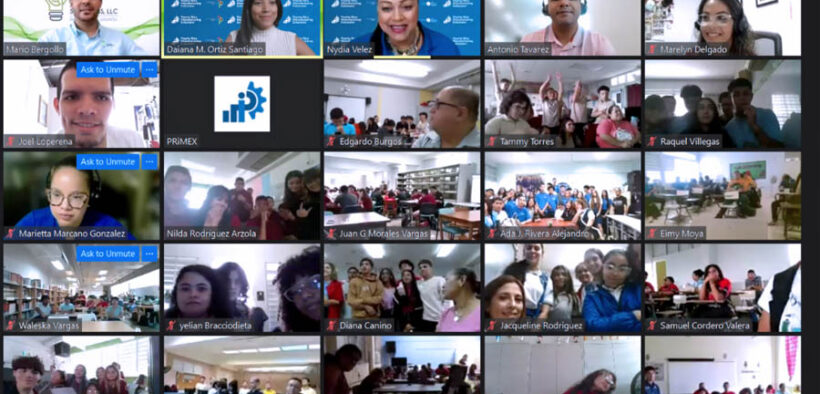 The Puerto Rico Manufacturing Extension recently concluded the celebration of Manufacturing Month with an educational event for students from the island's Department of Education.
Titled "Getting to know manufacturing and the world of work," the virtual gathering included students from 7th to 12th grade across Puerto Rico. Participants came from diverse programs, including technology and engineering, business administration, occupational exploration, fashion design and sewing, culinary arts, electronics, and welding.
The panel was led by Ramón Vega-Alejandro, executive director of Primex; Marta Laboy, operations manager of the Technology and Engineering Education Program at the Education Department; and Miguel Vargas-Jiménez, special aide to the president of the Puerto Rico Economic Development Bank.
Vega-Alejandro spoke to the students about the significance of manufacturing and the opportunities the industry offers. In the second part of the workshop, the students participated in an activity titled "Decision-making in the face of unexpected results," with resources from various manufacturing companies.
Participating companies included Bayer Crop Science, Boston Scientific, MC Green Solutions, and Puerto Rico Industries for the Blind.
The students were divided into four groups, each was assigned a resource person from a different company. The resources shared their experiences and challenges faced in the manufacturing sector.
Students had the chance to ask questions and learn about the different careers and job opportunities in the manufacturing field.