PRISM buys El Fortress Industrial Park in Carolina, will invest $3.8M in upgrades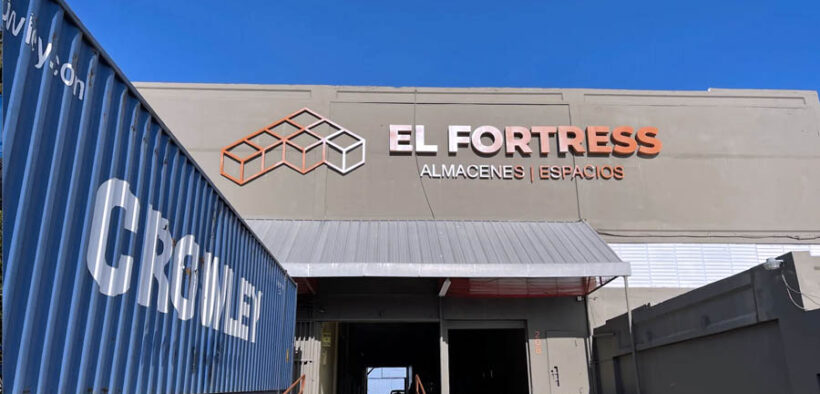 Real estate management firm Puerto Rico Industrial Solutions Management (PRISM) announced the acquisition of the El Fortress Industrial Park in Carolina, adding approximately 400,000 square feet of warehouse space to its portfolio.
PRISM will invest some $3.8 million in capital improvements to the newly acquired industrial park to renovate and modernize its structure, lighting, security systems and controls, among other features. El Fortress comprises two buildings and two attached structures with areas designed for truck movement.
"The El Fortress Industrial Park represents a strategic investment for PRISM. The transaction was led by real estate firm Christiansen Commercial Real Estate," said Luis Guzmán, the firm's new president and operations director.
"This acquisition reflects PRISM's long-term vision and commitment to the industrial real estate market in Puerto Rico," he added.
PRISM is said to have the largest portfolio of storage properties on the island.
With this acquisition, PRISM now owns six industrial parks encompassing 2.7 million square feet valued at approximately $300 million. Located in Cataño, Hato Tejas, Bayamón, La Cerámica, Sabana Gardens, Victoria and Carolina, the parks include 25 separate buildings with spaces ranging from 1,800 square feet to 300,000 square feet.
The initial portfolio of industrial parks that PRISM acquired in 2019 was completely renovated with an investment of more than $15 million in capital improvements, company officials said.
PRISM facilities stand out for their prefabricated concrete construction and a wide variety of spaces for industrial, commercial or office use.
"We took on the task of creating a plan to upgrade existing structures and transform them into Class A warehouses that would better serve their users," said PRISM CEO Ryan Christiansen. "Warehousing and distribution activities are essential in any sector to ensure efficiency and competitiveness."
Multinational corporations such as FedEx, Walgreens, Baxter, USPS, Pepsi Puerto Rico, Home Depot, DSV Air & Sea, Aramark and Alliance Duty Free, as well as the Federal Emergency Management Agency (FEMA), among others, operate within the industrial parks.
"PRISM also has spaces for small and medium-sized businesses that do not require as much footage and where business people can run an efficient operation [with] large circulation areas for trucks," Christiansen added.
Since its initial portfolio acquisition in 2019, PRISM's net operating income has doubled, and its executives have similar expectations for the additional 400,000 square feet acquired.