SBA and Municipality of Carolina strengthen ties for economic development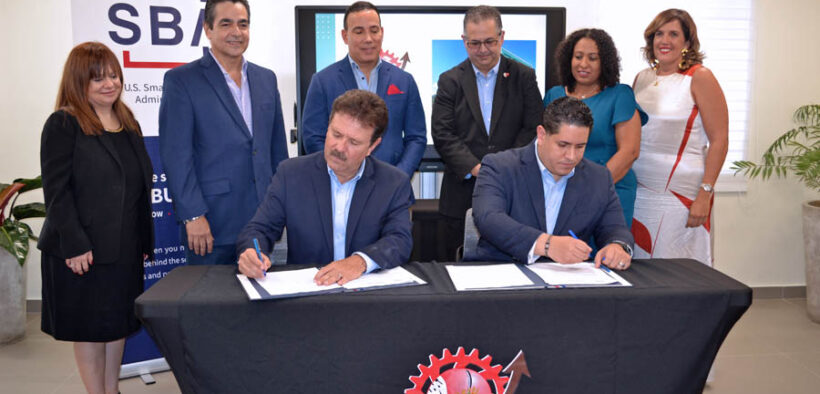 To promote economic development in the Municipality of Carolina, Puerto Rico, the Small Business Administration (SBA) recently signed a memorandum of strategic alliance that solidifies the collaborative ties between "both entities for the benefit of their citizens."
Coinciding with the inauguration of Carolina's Business Center, the memorandum was signed by SBA's district director for Puerto Rico and the U.S. Virgin Islands, Josué Rivera, and Carolina Mayor José Carlos Aponte-Dalmau. The alliance aims to make business and economic development resources more accessible to the municipality's communities.
"The SBA's alliance with the municipality of Carolina consolidates the common goal of increasing the reach of all available resources to those who need them most," Rivera said. "This collaborative work will continue to promote programs for access to capital and business training that drive economic development in all communities, fostering the creation of new small businesses, new jobs and economic growth."
The strategic alliance commits both government entities to increase knowledge sharing regarding programs and services available to small businesses, and to collaboratively conduct training and guidance activities to broaden access to business resources and technical assistance.
Mayor Aponte-Dalmau, who inaugurated the Carolina Business Center, said: "This agreement with the SBA is aimed at promoting and offering guidance on all the capital access and business training programs offered by this entity. In addition to promoting the creation of new businesses and jobs in the municipality of Carolina, the agreement provides technical and business development assistance to entrepreneurs."
The Carolina Business Center will offer guidance, training, tools and resources to individuals interested in developing businesses by offering guidance, training, tools and resources to start or expand their enterprises.
The SBA will assign staff from the Small Business Development Center to offer consulting services to entrepreneurs upon request.