Private sector moves ahead with executive designations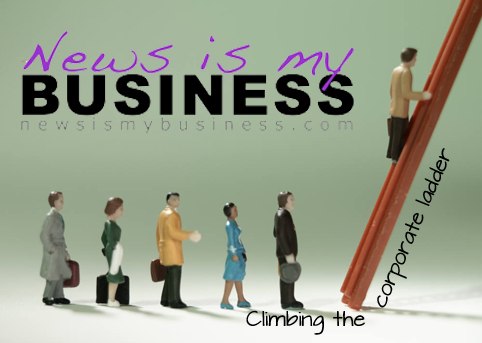 In recent months, the private sector has continued to buck the unemployment trend by announcing executive appointments across a number of industries.
Triple-S names chief marketing and communications officer
Roberto García, chief operating officer of Triple-S, announced the appointment of Hernando Ruiz-Jiménez to the position of chief marketing and communications officer.
"[Ruiz-Jiménez], who has a proven track record in building international brands, will be responsible for leading our company's customer-centric strategies, one of the pillars of our transformation. Marketing is a key role and with this appointment we seek to enhance the effectiveness of our efforts and strengthen our position as market leaders," García said.
García explained Ruiz-Jiménez will be responsible for strategies, direction and plans to further develop the relationship with our brand of members, providers and business partners for all business lines: health, life and property.
Prior to joining Triple-S, Ruiz-Jiménez served as executive vice president and general manager at ImpreMedia, a leading Hispanic media group in the United States, whose properties include newspapers El Diario (New York), La Raza (Chicago), and La Prensa (Orlando). Previously, he was partner and executive vice president of Wireless Idea, a company dedicated to the creation, distribution and sales of digital content in the US and Latin America.
The executive also served as vice president of marketing for Diageo North America, the world's leading spirits company. Likewise, after holding positions of increasing responsibility in Puerto Rico, Brazil, Venezuela, Florida and New York, he led the global marketing efforts of PepsiCo's flavor brands.
Ruiz-Jiménez has a degree in Business Administration summa cum laude from Villanova University, a Master in Business Administration from Stanford University, and a certificate in Public Administration from the same institution.
El Convento Hotel names new sales and marketing director
The El Convento Hotel recently announced the appointment of Larissa Díaz-Fossé as its new sales and marketing director.
Díaz-Fossé is "an seasoned professional with extensive experience in the areas of facilities, sales and marketing, both in the tourism industry, the public sector, and academia, Alfredo Arroyo, general manager of the hotel, said.
"I'm thrilled to be joining the the historic El Convento Hotel, where 24 ago I started my career in the tourism industry, and be able to contribute with my previous experience to its continuous development and positioning," said Díaz-Fossé.
In her new role, Díaz-Fossé is responsible for developing, establishing and maintaining partnerships and business relationships with wholesalers, agents and online travel distributors to market leisure and corporate groups. In addition, she is responsible for overseeing sales managers, event managers, public relations efforts, as well as coordination and monitoring of plans and budgets.
Her prior professional experience includes holding positions at the Caparra Country Club, Hyatt Regency Miami, Hyatt Grand Champions in California and LXR Luxury Resorts in San Juan.
Credit union names new vice president
Efraín Domenech, chairman of the Manuel Zeno Gandía Credit Union announced the appointment of Ismael Velázquez-Pérez as vice president of administration.
Prior to working at Zeno Gandía, Velázquez had a successful private practice as a public accountant and from 2013 to 2014 served as deputy commissioner of Cooperativas de Puerto Rico. Prior to his experiences with the cooperative movement, he served as an entrepreneur in the automotive industry.
He has a Juris Doctor from the Eugenio María de Hostos Law School and has certified as a CPA for more than a decade. He has taught and lectured in and outside Puerto Rico.
Dorado Beach names new sales manager
Dorado Beach, a Ritz-Carlton Reserve announced the appointment of Guadalupe Polanco as new sales manager. Polanco studied Hotel and Restaurant Management at the Pontificia Universidad Católica Madres y Maestra in the Dominican Republic.
Polanco started in Dorado Beach, a Ritz-Carlton Reserve as a reservation specialist, developing the first contact with the hotel's guests. She then served as events coordinator, learning first hand the meticulous demands of planning exclusive events, such as destination weddings and corporate events, for our clientele.
As sales manager, Polanco will work with Ritz-Carlton Reserve's international sales team to promote Dorado Beach locally. Her career goals include creating lasting business relationships and contributing to the continued success of Dorado Beach, a Ritz-Carlton Reserve as one of the best hotels on the island and worldwide.
Puerto Rico Is the Answer names new board members
Puerto Rico Is the Answer, a nonprofit organization created by local professionals to promote the advantages of investing and doing business on the island, recently appointed two new members to its Board of Directors: Architect Ricardo Álvarez-Díaz of the Álvarez-Díaz Villalón firm , and Ryan Christiansen of Christiansen Commercial.
Both will sit on the board for a one-year term.
Álvarez-Díaz graduated as an architect from the University of Notre Dame and began his career as an architect in the firm of Robert A.M. Stern. His designs have gone around the world, working for clients in the United States, Latin America and the Middle East. Many of his works have been featured in major magazines, books and newspapers around the U.S. mainland and Puerto Rico.
Meanwhile, Christiansen is a graduate of international business at the University of Dayton and since 2004 works as a commercial real estate agent in Puerto Rico. He specializes in office rental, real estate investment and management of multinational corporate accounts. In addition, Christiansen is a Certified Commercial Investment Member and served as president of the Puerto Rico Chapter of the organization from 2012 to 2013.
Hotels and Tourism Scholarship Foundation names director
Attorney Natalia Arriví-Silva was recently named executive director of the Hotel and Tourism Scholarship Foundation, organization president José Suárez-Corujo announced.
The Hotel and Tourism Scholarship Foundation offers novel programs at the university level for the benefit of hospitality industry staff.
"We're sure that Arriví-Silva's academic background and experience, coupled with her interests in the field of education and philanthropy, will enable us to achieve our objectives," said Suárez.
San Juan-born Arrivi-Silva has a bachelor's degree in finance from Georgetown University and graduated from the University of Puerto Rico Law School. She served as head counsel for the lead abatement program at the Puerto Rico Environmental Quality Board and as compliance officer at Santander Securities Corporation. Arriví is also licensed as an insurance adjuster and co-founded the Hemisphere Claims Corp. firm.
BDO Puerto Rico names tax division exec
Accounting and financial advisory firm BDO Puerto Rico announced the appointment of Denise Flores-Caldera as a shareholder of the tax division. She has emerged as an industry leader and has great support within the business community. Flores-Caldera also has extensive experience in tax systems both in Puerto Rico and the U.S. mainland, as well as in international tax matters.
During her 15-year career, Flores-Caldera has advised clients in a wide range of industries including financial services and private companies and multinational clients with operations in Puerto Rico.
At BDO in Puerto Rico she will handle mostly issues related to federal and state taxes as well as tax issues in the U.S. Virgin Islands and companies operating in Latin America. In particular, she will continue strengthening BDO Puerto Rico as a leader in providing consulting services for customers with special expansion plans from the island or who want to invest and expand into Puerto Rico.
Flores-Caldera is a CPA, with a degree in accounting from the University of Puerto Rico. She also has a Masters in Taxation from Bentley University.
Sam's Club names new senior director
Walmart recently announced the appointment of Olga Ramos as senior director of Sam's Club Puerto Rico.
In her new role, Ramos will be responsible for leading the Sam's Club support team, including purchasing, marketing and innovation and services, as well as the operation of the 11 clubs in Puerto Rico, where approximately 3,000 associates work.
Prior to her appointment, Ramos, who joined the company in 2004, held the position of market manager for Puerto Rico. She had previously served in the areas of finance and strategy, retail operations, and business development and integration.
Ramos has a degree in accounting from the University of Puerto Rico and a Juris Doctor from the InterAmerican University Law School.