PRMA's annual convention a call to 'move forward together for progress'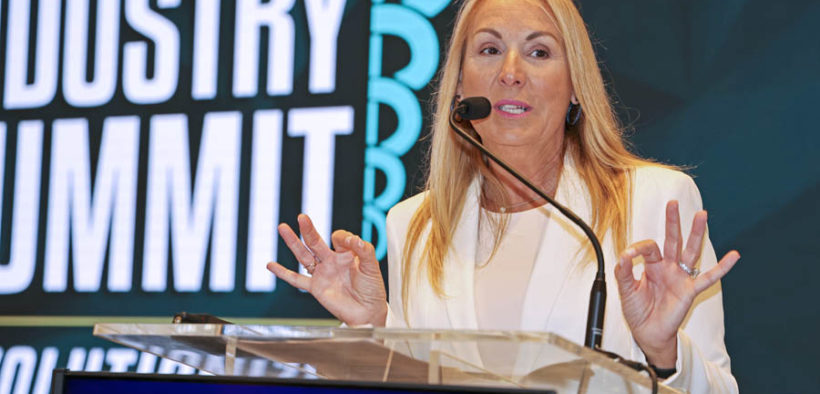 In its commitment to promoting productivity, multisectoral competitiveness and the economic development of Puerto Rico at both private and public levels, the Puerto Rico Manufacturers Association is gearing up to celebrate its 2023 Convention. Under the slogan "Moving Forward Now," the event aims to bring together the business ecosystem from May 17-22 at the El Conquistador Resort in Fajardo.
"We continue to design these events with innovative elements, emphasizing and anticipating the issues of the new economy and what it entails," said PRMA President Eric Santiago-Justiniano.
"The Puerto Rico Manufacturers Association has always stood out for its leadership and commitment to the economic sector to ensure its viability and sustainability, both in the progress of its businesses and in the economic development of the island," he said.
"With our annual convention, we want our members, entrepreneurs, university students and the public to learn firsthand about the efforts that different industries make every day to generate progress and change for Puerto Rico," said Santiago-Justiniano.
During the five-day convention, a series of sessions will be presented on banking, finance, investments, maritime cargo, education, entrepreneurship, human resources and labor market, biosciences, pharmaceutical and medical device manufacturing, food, blockchain technology, construction, energy, health, communications and telecommunications, tax policy, and others.
The annual convention will feature an agenda of forums, presentations, and discussions with local and international figures. Gov. Pedro Pierluisi, Resident Commissioner Jenniffer Gonźalez, House Speaker Rafael Hernández, agency heads, and private sector leaders, among other guests, will speak at the event.
Additionally, the convention will feature a display of product and service exhibitors, a space for fostering interaction between members and visitors, special sector pavilions, social events, entertainment, and musical offerings.
During the event, the PRMA will also hold its annual assembly, the excellence awards gala and other recurring activities.
"With the 2023 convention, we will continue to make an important difference in the development of a sustainable and competitive economy," said Yandia Pérez, executive vice president of the association. "It's the ideal opportunity to acquire knowledge, learn about global trends, raise the level of business, network, collaborate and innovate."
This year, a panel of young people will also present the challenges, perspectives and expectations in the workforce, aiming to help bridge the gap between different generations in the industries.
"Puerto Rico continues to experience dramatic changes in its economy. At the Association, we have always focused on keeping up with the latest trends to identify opportunities. As part of our mission, we seek to bring ideas and solutions to the ecosystem to keep our companies competitive both locally and globally," Santiago-Justiniano said.
"At the 2023 convention, the island's manufacturing community intends to continue reshaping the ecosystem, looking for cutting-edge trends that will allow us to recover and exponentially increase our proverbial competitiveness," he said.
"Moving Forward Now" will feature a special visit from Margarita Pasos, a Fortune 500 speaker and corporate trainer recognized for her career as an expert in sales internationally and the "psychology of success." She will be speaking about transformational leadership. 
The public will have access to the exhibitor's area free of charge on Thursday, Friday and Saturday.