Gov't to promote Puerto Rico as int'l insurance hub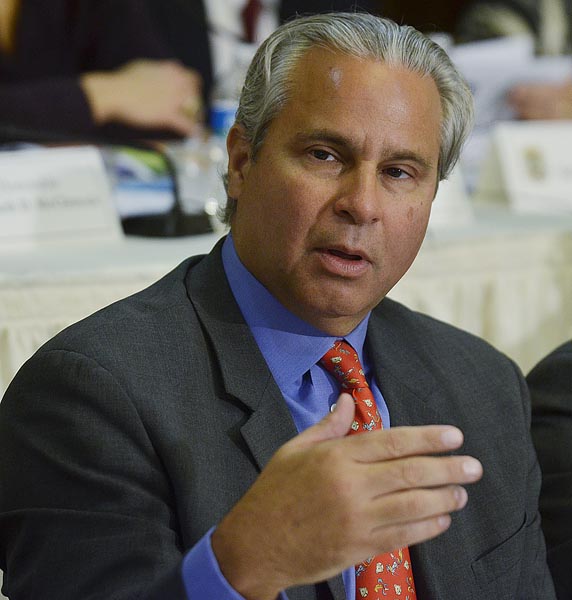 Several Puerto Rican government officials will be heading to London this week to promote the island as a potential hub for insurance companies. This is the first such mission abroad for this administration.
As part of the mission, Economic Development and Commerce Secretary Alberto Bacó and Insurance Commissioner Angela Weyne will meet today and Tuesday with insurance companies, CPAs and attorneys across the Atlantic.
This promotion initiative comes just days after the approval of Senate Bill 556, which awarded the Economic Development and Commerce Department the responsibility touting the benefits the international insurance center law.
"This visit to London gives us the opportunity to meet with major insurance firms, CPA's and lawyers to promote Puerto Rico as an international insurance center, but beyond this, we can present all the attractions that our island offers as an investment destination," said Bacó.
Laws 399 and 400 were created to spur the development of an international insurance center to enable foreign insurers to establish operations in Puerto Rico and provide services to international markets. To foster the growth of an international insurance center, the laws provide certain tax incentives that make the island an attractive location for the insurance market. As an incentive, this law provides total tax exemption on earnings not to exceed $1.2 million and a fixed tax rate of 4 percent on net earnings in excess of $1.2 million.
"Puerto Rico has a solid and stable regulatory system, which allows a favorable environment for the granting of such incentives," Weyne said. "Another factor that maximizes the competitiveness of our international insurance center is that Puerto Rico is certified through the National Association of Insurance Commissioners."