Puerto Rico entities join forces to open NY markets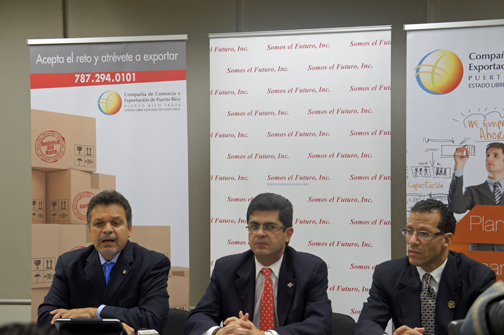 An economic development workshop to teach Puerto Rico companies how to do business in New York will take place as part of the of Somos El Futuro Inc.'s annual fall conference, Nov. 8 at the Condado Plaza Hilton.
"This initiative is part of the results of our recent participation at the Fancy Food Show held in New York last July," said Francisco Chévere, executive director of Puerto Rico Trade and Export.
"Our agenda included meetings with officials from the city and state of New York to identify investment and export opportunities that result in Puerto Rico's economic development, including the establishment of a distribution center in New York for Puerto Rican products. From there, our products will also be distributed to New Jersey and Connecticut."
Somos El Futuro Inc. is a nonprofit organization that offers workshops in Puerto Rico and New York that serves as a platform for policymakers, politicians, academics, business and union leaders and representatives of the community, to come together and address the various issues that are important for Puerto Ricans and other Hispanic communities, said New York State Rep. and Somos el Futuro Inc. President Félix W. Ortiz
According to the latest Census data, the growth rate of Hispanics in the eastern United States was 33.2 percent. In New York alone, the growth rate was 19.2 percent. This means that for every 100,000 inhabitants in New York, almost 18,000 of them are Puerto Rican or Hispanic, so there is a demand for tangible products typical of their country of origin.
"New York and the east coast of the United States represents an important market for our businesses, for the large concentration of Hispanics and Puerto Ricans residing in this region," Chévere said. "For this reason events like this serve as a platform for local businesses to have the opportunity to build relationships with key contacts in the region and gain essential insight to develop effective and competitive business strategies."
One of the most important forums that will take place during the event is the "Economic Development between Puerto Rico and New York" workshop, which will explore different ways to continue to create new business opportunities and educate employers on New York state and city requirements to do business there. The workshop includes guidance on becoming a certified minority businesses to sell products and services from Puerto Rico in that region.