Puerto Rican firm awarded B Corp certification
I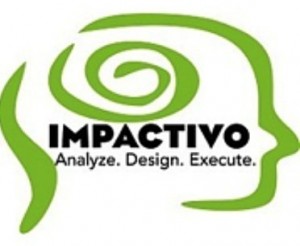 mpactivo Consulting, a social impact consulting firm, recently became the first company in Puerto Rico to become a Certified B Corporation, conferred by B Lab, a nonprofit organization sponsored by The Clinton Global Initiative, The Rockefeller Foundation, and USAID, among others, to companies that voluntarily meet the highest standards of social and environmental performance, transparency and accountability.
Impactivo joins more than 740 Certified B Corps in more than 60 industries in 25 countries with business models that incorporate human and social needs to their formulas for success.
María Fernanda Levis, CEO of Impactivo Consulting, believes her firm belongs to a global movement looking to redefine success in business.
"Business rules have changed and a good product no longer guarantees a company's success. Businesses that understand and positively intervene in the socio-economic frame in which they operate are better positioned for success than businesses that focus solely on profit maximization," Levis said.
Certified B Corps' impact has driven 11 states to pass legislation that formalizes and incentivizes the development of this type of business, while 16 additional states are following through with similar processes. Government's interest in promoting B Corps is rooted in how this type of business is mindful of the people's best interest, thus creating greater confidence in its management and how it effectively aligns social needs and those of the corporation.
Impactivo was created to have a stronger impact on people's health and education through the proliferation of successful business models, said Levis.
In 30 months of operation, Impactivo has accessed more than $5.3 million in federal and private funds for nonprofits in the Island, creating 40 new jobs. Additionally, Impactivo's services have generated close to $10 million in new revenues for companies in the healthcare sector by implementing patient-centered business models.
Levis noted that, during the same period, the company has been able to sustain growth of 200 percent while the local economy has been contracting, thus making Impactivo itself a testament to its belief that: in the new world of business, investing in your community is investing in your own sustainability.