Puerto Rico companies meet with Taiwan counterparts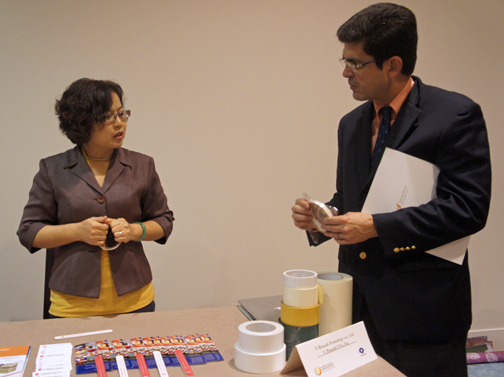 A delegation of five companies from Taiwan is on the island this week to pursue their interests in doing business with Puerto Rican counterparts. This delegation represents a cross-section of business sectors, namely the paper industry, industrial machinery, adhesive tapes, energy and building materials, organizers Puerto Rico Trade and Export Company and Taiwan External Trade Development Council said.
"The PRTEC in its role of promoting Puerto Rico's foreign trade activities, supported this initiative by preparing the agenda for business meetings for each participating company, in addition to providing guidance on the incentives and benefits of doing business on the island," PRTEC Executive Director Francisco Chévere said.
"The event stimulates our foreign trade with Asia, promotes the diversification of the supply of products and services for our business and contributes to the island's socio-economic development," he said.
More than 45 business meetings with Puerto Rican companies have been coordinated for this event. The agenda includes a meeting between University of Puerto Rico officials and the commercial counselor of the Embassy of Taiwan in the Dominican Republic, which seeks to establish a student exchange program between the two islands.
Last year, Puerto Rico exported $211 million to Taiwan, while total imports were $63 million, for a trade surplus of $148 million. The main biggest export industries were manufacturing, chemicals, food, non-metallic mineral products and raw metals. While the most imported products were computer and electronics, transportation equipment and plastic and rubber goods.