Puerto Rico 'Hackers Boot Camp' winning solutions announced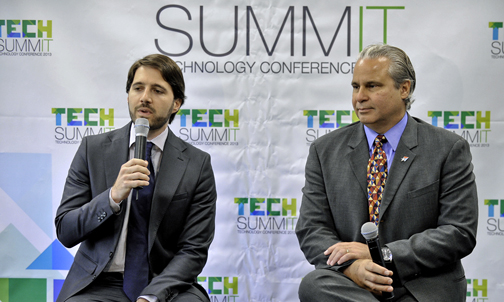 The first "Hackers Boot Camp" held in Puerto Rico last month produced more than two dozen applications and solutions to improve services within agencies and with island residents, of which the government has chosen five to follow up on, Chief Information Officer Giancarlo González announced.
The winning solutions were:
DigiDocs, a system created by developers Ramón González, Angel Viera, and Jonathan González to produce custom forms for agencies, including a signature registry, to accelerate the contract approval process. It also provides a platform for intelligent data analysis;
SIRDE, a Web/mobile app developed by Jefferson González, Yaritza Luyado, and Omar Soto to report and monitor deficiencies on Puerto Rico roads;
GovReview, a platform developed by Jose Irizarry and Giovanni Collazo that allows citizens to provide an assessment of the service offered by public employees;
AEE Incidents, a solution that reports electrical system interruptions and provides soluitons to improve the openness of the data;
Student Hack, a solution that will provide information student absenteeism at schools, and that the government will adopt immediately through a pilot project at a school that has yet to be revealed. That application was developed by Fusionworks.
The applications were presented during the Bootcamp event that was part of the first Puerto Rico Tech Summit, which "not only demonstrated the interest from the island's technology industry and information technology, but it also showed the great talent and ability of Puerto Rico's human capital to develop technological solutions," said Alberto Bacó, secretary of the Economic Development and Commerce Department, which is the CIO's umbrella agency.
"The high participation rate of young professionals in the Hackathon is proof that the technology industry is an engine of economic development. It is time to encourage and promote the island's technological potential," said Bacó.
The Puerto Rico Tech Summit drew more than 1,000 people, including leading gurus in the field of technology, government cabinet members, non-government organizations and academia, to engage in a discussion on the transformation of traditional government services through the application of technology.
The hackathon competition drew teams of experts to develop technological solutions, as well as computer science college students, who in a 16-hour period developed and presented solutions in the form of applications to address a number of challenges related to government-to-citizen services.