Puerto Rico mechanical contractors delegation explores opportunities in Spain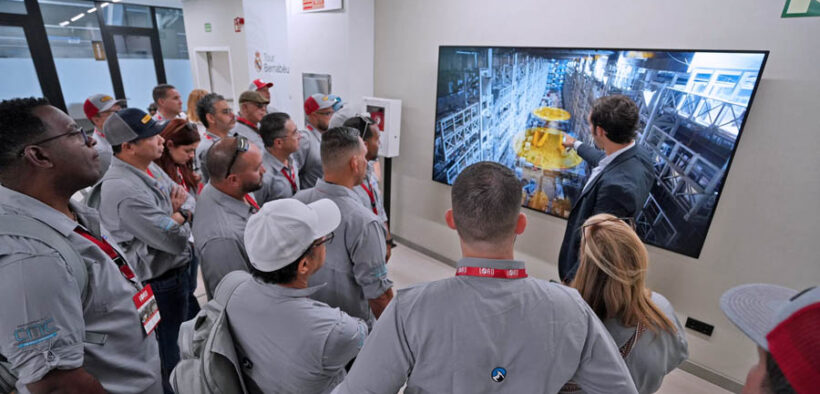 A delegation of 80 representatives from Puerto Rico's mechanical construction industry has traveled to Spain to identify business opportunities with Spanish officials and entrepreneurs, the president of the Mechanical Contractors Association (MCA) of Puerto Rico, Chaucey Ching, recently announced.
Ching said that the MCA delegation's agenda is centered on two key pillars. Firstly, it offers comprehensive training to association members to improve their technical skills and knowledge through conferences, technical and business relationships that facilitate sharing best practices and exploring the latest technology in mechanical engineering, and a visit to the Santiago Bernabéu Stadium.
Secondly, association members will explore opportunities to strengthen the industry and foster its growth.
"During the MCA Convention, delegates will establish strategic connections with prominent professionals and companies in the sector in Spain, particularly in the cities of Madrid and Barcelona," Ching said. "These partnerships will seek to promote knowledge transfer, collaboration and identify business opportunities for MCA partners and the 30 Puerto Rican companies they represent."
Additionally, the annual convention has placed a special emphasis on exploring opportunities to bring high-quality construction materials to Puerto Rico.
"The MCA acknowledges the importance of having top-notch materials to drive cutting-edge mechanical engineering projects on the island," Ching added. "For this reason, key contacts have been established with international suppliers, and options for materials that meet the highest standards of quality and sustainability have been evaluated."
The MCA president further noted that the association will meet with representatives from Madrid Nuevo Norte who are responsible for the most ambitious smart city project in Europe, with an investment of about $28 billion and an estimated 350,000 jobs.