Puerto Rico represented in International Chamber of Commerce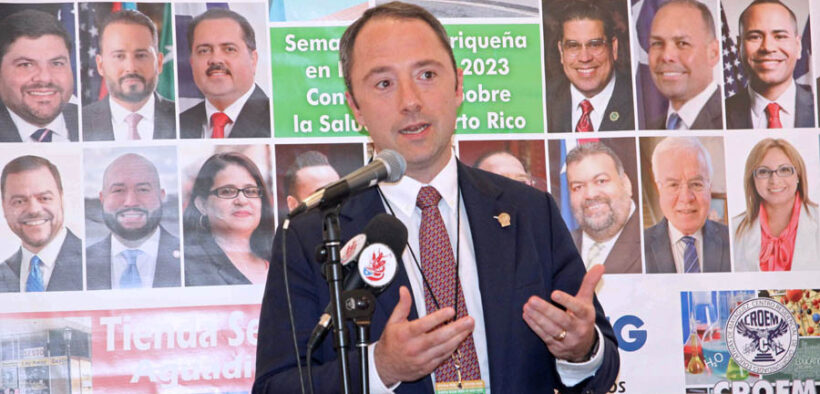 International Chamber of Commerce (ICC) President María Fernanda Garza has announced the election of businessman and investor Cameron McKenzie — former president of the Puerto Rico Chamber of Commerce — as one of the five new members to join its 27-member executive board.
The institution, founded in France in 1919, represents more than 1,200 chambers of commerce organizations in 170 countries. The election of these new directors took place during the annual meeting of the ICC World Council at the end of last month. Each elected member will serve a three-year term.
This is the only business institution with the status of a consultative body at the United Nations and its specialized agencies. It should be noted that the Puerto Rico Chamber of Commerce is a member of the International Chamber of Commerce.
"I feel very honored by this election and appointment to be part of the board of directors of the International Chamber of Commerce, presided by entrepreneur María Fernanda Garza," McKenzie said. "The significance of my participation in this international organization will be to promote and position the island in the investor market, where we will present Puerto Rico's potential for doing business and promoting the manufacturing of goods for the global market."
"Being a member of the ICC board will help facilitate business relations for organizations on the island with more than 170 countries," McKenzie said. "I see this as a great opportunity to expand our horizons and maximize the commercial potential of the island in such a varied, changing and demanding international market."
"There's no doubt that we have a great challenge ahead, one that I need to share with my fellow chamber members from Puerto Rico and any merchant or industrialist who wishes to connect with global market initiatives," he added.
McKenzie has a background in investment banking, strategic consulting and corporate financial advisory services. He founded McKenzie & Associates LLC, an investment banking and advisory firm. He has been involved in several confidential mergers and acquisitions, capital raises, and financial transactions in Latin America, the Caribbean and North America.
McKenzie holds multiple certifications and licenses and has been recognized by industry associations for his achievements. He was recently honored for his participation in the Empowerment of Our Communities discussion held as part of Puerto Rican Week in New York, where he highlighted the need to expand the discussion on health care benefits and regulations for workers and entrepreneurs in Puerto Rico.
The other newly elected members are: Arancha González (Spain), dean of the School of International Affairs at Sciences Po Paris; Patricia Nzolantima (Democratic Republic of the Congo), founder and president of Bizzoly Holdings; Rifat Hisarcıklıoğlu (Turkey), president of TOBB and president of ICC Turkey; and Omolara Ololade Akanji (Nigeria), former director general of Trade and Exchange at the Central Bank of Nigeria, independent director at the board of Sterling Bank Plc and Interswitch.