Puerto Rico Tourism Co. looks to promote local activity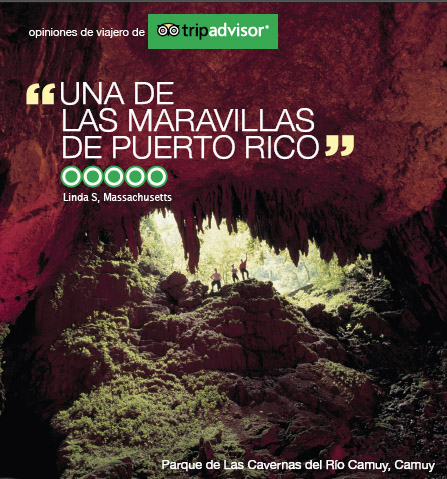 The Puerto Rico Tourism Co. unveiled Thursday its "Five Star Vacations" campaign, aimed at encouraging local tourism on the island to help stimulate economic activity.
The effort, which includes ads in traditional and digital media outlets, as well as in social media platforms, will run through July 31, 2014, agency officials said.
The campaign will provide the public information about the different alternatives available for everyone to enjoy local vacations without the need to travel outside the island, said Tourism Co. Executive Director Ingrid Rivera-Rocafort.
It also emphasizes the fact that Puerto Rico offers local tourists a quality vacation experience with options for all tastes, providing them a five-star experience right at home.
"As Puerto Ricans, we are blessed by living on an island with many natural attractions and a rich historical heritage, which makes it an excellent tourist destination," she said. "There's no better way to enjoy our summer vacation than discovering those hidden treasures of our island that we still have not visited or to give us the opportunity to rediscover those places that once captivated us."
"Local tourism is not only fun and affordable, it's also a very significant way of supporting our tourism industry and contribute to our economy," said Rivera-Rocafort.
The campaign, which uses the slogan "From the coast to the mountains, there's a five-star vacation waiting for you," includes print and television ads that features the island's natural attractions and the experiences that local tourists can enjoy, and uses quotes offered by tourists on TripAdvisor.
Also, to support the campaign, the agency will be publishing a new edition of the tourist information and planning guide "Y nos fuimos" that provides details about Puerto Rico's tourist regions, attraction, places of interest, "Mesones Gastronómicos", restaurants, "Paradores," and hostels around the island endorsed by the Tourism Co.
Puerto Rico named 'Best U.S. island'
The agency's campaign comes a day after the island was voted the number one U.S. Island in the USA Today "10Best Readers' Choice Travel Award Contest," beating such destinations as Kauai, Hawaii, and Amelia Island, Fla.
"We are delighted that the readers of USA Today ranked Puerto Rico as the premier island in the United States," Rivera-Rocafort said. "With daily flights from a range of U.S. cities, no passport needed, and no customs lines to navigate, Puerto Rico offers U.S. citizens an accessible and affordable five star vacation."