Regatta, sailing festival on deck for Ponce next month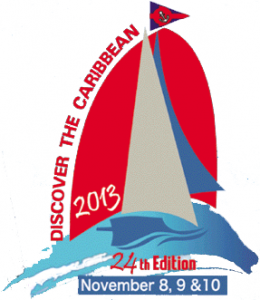 The Ponce Yacht & Fishing Club will be celebrating its 60 years of sailing history with a regatta and sailing festival with shore side events at its facilities in the southern Puerto Rican town during the weekends of Nov. 2-3 and 8-10, PYFC Sailing Director Jan González announced.
The "24th Discover the Caribbean Regatta, A Sailing Festival" kicked off with a cocktail party and press conference Thursday, the last day of regular registration for the regatta.
González said three sailing events will comprise the Discover the Caribbean Series: the Feeder Race from Fajardo to Salinas, a weekend of coastal racing in Ponce and "Isla Caja de Muertos" waters.
"We're celebrating PYFC's long sailing history along with the regatta, so we expanded our shore side activities at our facilities to create an exciting festival for spectators and families, as well as the sailors, and we want everyone to join us in the celebration," González said.
The event will include classics and couples cruising classes in the other boat divisions —one-design, dinghy, bareboat, and racing, cruising, and multihull boats — to make it easier for sailing enthusiasts to participate and enjoy the regatta.
"This regatta series will take place on two weekends, so it provides the perfect opportunity for sailors to visit the club and find out why Ponce is called Puerto Rico's 'Pearl of the South'," González said.
The 60 year-old Ponce Yatcht & Fishing Club has 168 slips, a restaurant, swimming pools, junior beach, mini golf course, playgrounds, and tennis courts.