Retailers: P.R. must remain efficient to endure rising food prices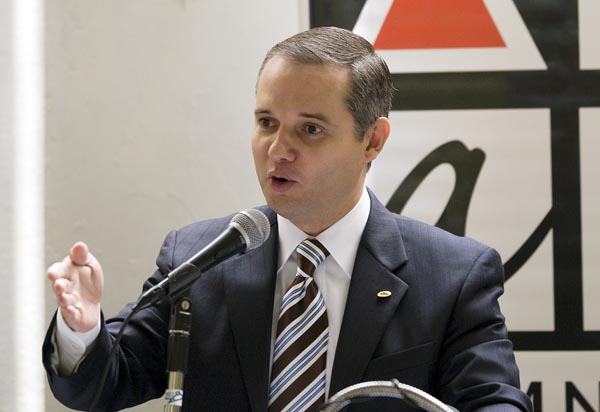 The links that make up Puerto Rico's food chain — shippers, distributors and retailers — need to become as efficient as possible to keep costs in check as external pressures continue mounting and threatening the price and availability of products.
Furthermore, private sector representatives gathered Wednesday for the University of Puerto Rico's School of Business Alumni luncheon, urged the government to adopt a comprehensive food security policy that details how the industry performs, from ports to grocery stores, and highlights areas that need improvement.
"Inasmuch as we cannot control the majority of the external factors that put pressure on food prices, Puerto Rico has to become more efficient in controlling local factors that affect prices and availability," said Manuel Reyes, vice president of the Food Marketing Industry and Distribution Chamber, known as MIDA. "We need to know specifically how much is available and how the system works."
It is widely known that rising oil prices, natural disasters and growing demand for food by emerging economies are some of the external forces that affect how much food costs and is available to distribute. But what may not be mentioned as often are the existing conditions that help the island somewhat offset external trends, Reyes said.
"There is a distribution of expenses in place in Puerto Rico that benefits or adjusts pretty well against the weight of food costs. Also, local consumers spend about 14.5 percent of their household budget on food, which compares favorably to other places such as Russia and Africa, where people have to pick between eating or taking care of other things, as their food budgets reach 34 percent and 54 percent, respectively," Reyes noted. "Puerto Rico's low household food expenses imply that there is a low risk of us facing hunger, as there is margin to adjust in case of a rise in food prices."
What is a cause of concern, however, is that between one-quarter to one-third of the cost of food in Puerto Rico is subsidized by federal money. Puerto Rico residents receive more than $2 billion in nutritional assistance payments each year, a worrisome amount considering that Congress has already said it will be making significant budget cuts in coming years to address its deficit.
"We're living a time when federal funds are dwindling and there are budgetary pressures. We really don't have much security when it comes to that," Edwin Colón, executive director of Supermercados Selectos chain, said.
Strategizing to deal with escalating prices

During his 15-minute presentation, Colón said the retail chain has had to make its own adjustments to handle the issue of food pricing, including adding stores to increase its purchasing capacity.
"We have to constantly manage our cost structure to be able to survive. Profit margins on food sales are below 1 percent, so we depend on volume to control costs and remain competitive," Colón said.
Food prices have increased in recent years, but the situation may have been worse had it not been for the fierce competition among food retailers, he noted.
The veteran executive said, however, that the island's food industry will remain vulnerable as long as all of the goods continue to arrive through a single point: maritime ports.
"We're exposed to the risk that if we don't have access to food arriving at ports, for reasons such as hurricanes or something else, it won't be available for our people," Colón said. "Imagine the consequences of facing a shortage for that reason, coupled with global scarcity."
Change in consumer patterns

Meanwhile, Angel Vázquez, president of distribution company B. Fernández y Hnos., said while the company he leads has also had to take measures to weather rising food costs, they have not been enough to prevent a noticeable change in consumer behavior.
For instance, he said that as a result of escalating prices, the so-called "premium brands" that several years ago generated important revenue for the company are taking a back seat to what he called "value products."
"The effect of the cost increases has had a direct impact on the diets of working and low-income families, especially in underdeveloped countries," Vázquez said. "Fortunately, in Puerto Rico we still have the benefit of variety to be able to swing it."
The information and documents contained in "News is my Business" are property of this site. You may not copy, distribute or use this information without the express written permission of this site's creator, unless it is for personal or educational purposes. Fees for commercial or for-profit use apply.