San Juan invests $3.3M in Sports Complex improvements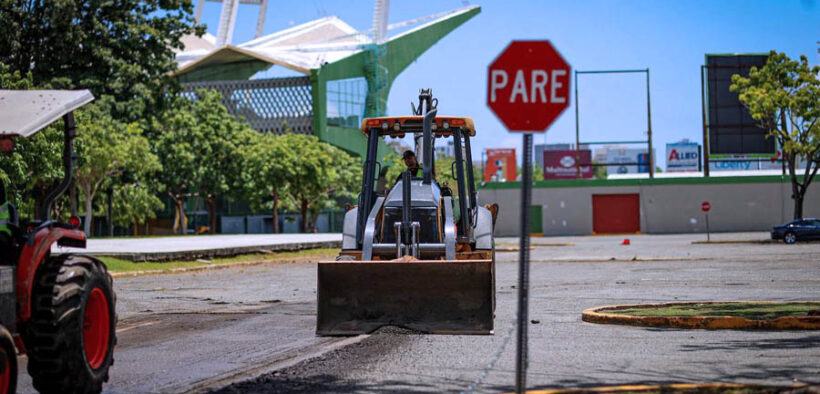 As part of the project "Tus Calles Al Día," or roughly "Your Streets, Up-to-Date," and with an initial investment of $2 million, improvement works on the parking lot at the San Juan Sports Complex are set to begin. The project, announced by San Juan Mayor Miguel Romero-Lugo, will include scarification, repair and repaving for the first time in more than a decade.
With this project, the municipal administration aims to achieve the goal of restructuring the use of the lots found throughout the Sports Complex. This includes the facilities of the Hiram Bithorn Stadium, the Roberto Clemente Coliseum, the Pedrín Zorrilla Coliseíto and the Tito Puente Amphitheater.
"We are committed to providing the people of San Juan with safer streets and roads, as well as promoting sports through well-maintained sports and recreational facilities," Romero-Lugo said. "That is why today we begin an important project to improve the parking lot at the San Juan Sports Complex."
The scarification works will start from the southern area of the complex, behind the Roberto Clemente Coliseum, and will extend to cover the parking lots of the Ecos Sports Park and Estudia Conmigo, among others. The works will begin on July 15 and will be carried out on a daily basis starting at 11 a.m.
The project includes creating a surface on which parking spaces and rows can be marked, benefiting thousands of attendees to the mass events held there.
Romero-Lugo added that these works will be complemented by improvements being made to the main facilities of Hiram Bithorn Stadium, as well as improvements at the Roberto Clemente Coliseum, which are estimated to begin in September.
Additionally, with an investment of $1.3 million, the municipality will make improvements to prepare the stadium for the upcoming winter baseball season, which is scheduled to start in November.
"Planned improvements for the Hiram Bithorn Stadium include roof sealing, the creation and installation of paddings along 620 linear feet of the playing field, conditioning of the playing field for the winter league, modernization of the elevator and the acquisition of a 38-foot by 50-foot digital screen," the San Juan mayor added.