Science Trust wins $1M NSF Engines development award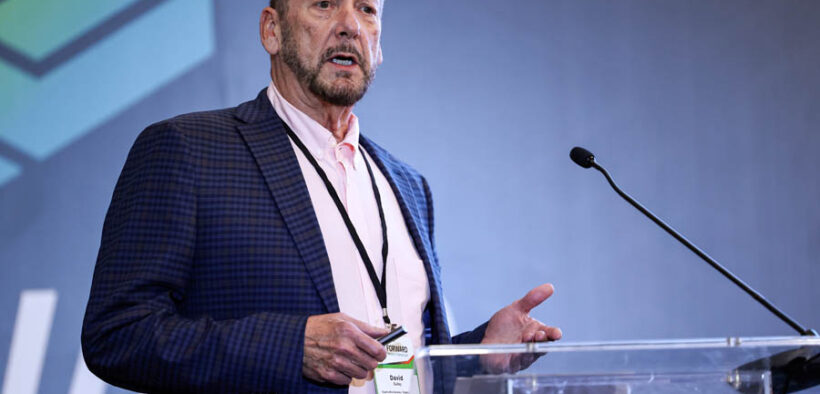 The Puerto Rico Science, Technology and Research Trust has been awarded $1 million from the U.S. National Science Foundation's Regional Innovation Engines, or NSF Engines, a new program authorized under the Creating Helpful Incentives to Produce Semiconductors (Chips) and Science Act of 2022.   
The trust is among the more than 40 teams to receive one of the first-ever NSF Engines Development Awards, which aim to help partners collaborate to create economic, societal and technological opportunities for their regions, the entity stated.
NSF Engines catalyze and foster innovation ecosystems across the U.S. Their purpose is to boost innovation capacity, create sustainable innovation ecosystems and demonstrate inclusive economic growth. 
The Advancing Biopharmaceutical Technologies and Manufacturing Practices NSF Engine Development Award will enable laying down the groundwork for establishing a new NSF Engine in Puerto Rico, developing its structure and scope, and establishing partnerships to advance biopharmaceutical technologies and manufacturing practices, trust officials said.  
At the end of the two-year development award, the expectations are to be well-prepared to set up an NSF Engine in the Nascent Phase under an NSF Engines Award of up to $160 million and up to 10 years.
"The Trust is uniquely positioned to mobilize partnerships to address gaps in Puerto Rico's biopharmaceutical discovery-to-product ecosystem. This NSF Engines Development Award will focus, and unify, a diverse coalition of experts from large corporations, academia, small companies, incubators, and accelerators, and the innovation community," said David Gulley, principal investigator and executive director of the trust's Technology Transfer Office.
The NSF Engines program is a transformational investment for the nation, ensuring the U.S. remains competitive for decades to come, the independent government agency said.
"These NSF Engines Development Awards lay the foundation for emerging hubs of innovation and potential future NSF Engines," said NSF Director Sethuraman Panchanathan. "These awardees are part of the fabric of NSF's vision to create opportunities everywhere and enable innovation anywhere."
"They will build robust regional partnerships rooted in scientific and technological innovation in every part of our nation. Through these planning awards, NSF is seeding the future for in-place innovation in communities and growing their regional economies through research and partnerships. This will unleash ideas, talent, pathways, and resources to create vibrant innovation ecosystems across our nation," Panchanathan said.
Partnerships to move forward
The engine and trust will collaborate with partners from academia, government and the biopharma industry. These partners include INDUNIV, PR5G Zone, Bright Path Laboratories Inc., the University of New Mexico, ISTEC Inc., the Department of Economic Development and Commerce, the National Institute for Innovation in Manufacturing Biopharmaceuticals, the National Institute for Pharmaceutical Technology & Education, the University of Puerto Rico (Mayagüez campus), CMaT (Cell Manufacturing Technologies), the University of Puerto Rico's Molecular Sciences Research Center, and Columbia University's Irving Institute for Clinical and Translational Research.
The awardees span a range of states and regions, reaching geographic areas that have not fully benefited from the technology boom of the past decades. The NSF Engines Development Awards will help organizations create connections and develop their local innovation ecosystems within two years to prepare strong proposals for becoming future NSF Engines, which each can receive up to $160 million, the NSF stated.