RUM selected for NSF's Pathways to Innovation program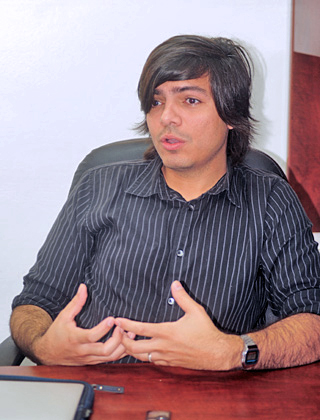 The University of Puerto Rico's Mayagüez Campus, known as RUM, has been selected among 25 U.S. institutions by the NSF-funded National Center for Engineering Pathways to Innovation (known as Epicenter) to join the Pathways to Innovation Program.
The Pathways to Innovation Program is designed to help institutions fully incorporate innovation and entrepreneurship into undergraduate engineering education. The program is run by Epicenter, which is funded by the National Science Foundation and directed by Stanford University and VentureWell (formerly NCIIA).
RUM Professors Ubaldo Córdova-Figueroa and Moraima De Hoyos-Ruperto will coordinate the project at the school.
The RUM's proposal seeks to achieve a new era in undergraduate engineering education that prepares students so that they can combine their technical skills with the ability to develop innovative technology that solves real problems and that benefits the economy and society, school officials said.
"It is a program to develop entrepreneurship among students and teachers at various universities in the United States. Last year we competed to enter, because we believe that our School of Engineering has the ability to be an incredible promoter of innovation in Mayagüez and for Puerto Rico. We established a task force, the proposal was submitted and we were officially selected few weeks ago," said Córdova-Figueroa.
Participating schools assemble a team of faculty and academic leaders to assess their institution's current offerings, design a unique strategy for change, and lead their peers in a two-year transformation process. Program teams receive access to models for integrating entrepreneurship into engineering curriculum, custom online resources, guidance from a community of engineering and entrepreneurship faculty, and membership in a national network of schools with similar goals.
The main goal for the RUM is to support the development of small businesses resulting from the School of Engineering's innovation initiatives.
The RUM was selected into the program along with 24 other major colleges, including: Case Western Reserve University; Clemson University; Colorado School of Mines; Florida Institute of Technology; Hampton University; Illinois Institute of Technology; James Madison University; Loyola University Maryland; Missouri University of Science & Technology; New York Institute of Technology; North Carolina A&T; Oregon State University; Southern Methodist University.
The Ana G. Méndez's Universidad del Turabo in Caguas was also inducted into the program for the 2015 cycle.
The schools in the new cohort join an inaugural group of 12 institutions that have participated in the program since January 2014.