María doesn't 'significantly impact' Avara's Arecibo plant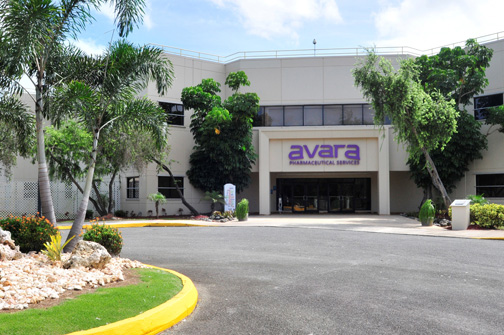 Avara's Arecibo plant did not sustain significant impact to its critical manufacturing areas, and the company is expected to continue delivering to customers, the company's CEO, Tim Tyson said Thursday.
"We expect to maintain our long-term track record of reliably supplying our customers and their patients with the medicines they need.  We remain focused on delivering on our commitments to our customers," Tyson said.
"We have offered our assistance and support to other pharmaceutical companies in Puerto Rico. A special thank-you goes out to Wes Wheeler, CEO of Marken and his phenomenal team for the impossible efforts that they went to, to assist us in a time of need," said Tyson.
Having completed an initial review of the storm's impact, no product inventory has been lost, and consistent with the company's practices, the inventory and its global distribution network is sufficient to meet market demand.
Avara has back-up generators powering the site while Puerto Rico works to re-establish the power grid for the island.
"We are working diligently with the Site Leadership Team and the staff onsite to return our operations in Puerto Rico to normal as quickly as possible," said COO Jim Scandura.
"The damage that the site sustained was mostly cosmetic and the GMP areas have been re-started after a planned shutdown per emergency procedure," he said.
Meanwhile, Tyson said the safety and well-being of the more than 200 Avara colleagues and their families on the island remains a top priority for Avara.
"We continue to provide assistance and support to our Avara staff impacted by the hurricane. We are fortunate that none of our people were injured. However, many had significant damage to their homes," he said.
Avara has established an Avara Arecibo Relief Fund to support its team's urgent Hurricane María relief efforts in Puerto Rico.