Op-Ed: On Small Biz Saturday, 'shop small, dine small'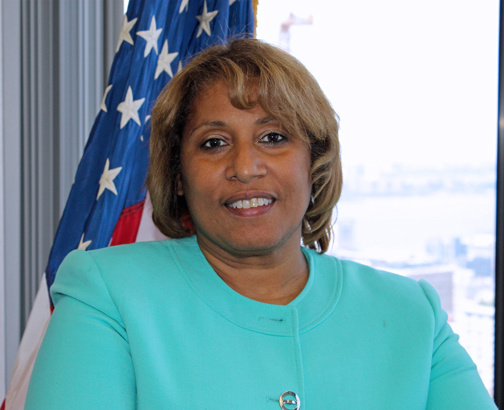 As the voice for our nation's entrepreneurs, we at the U.S. Small Business Administration (SBA) celebrate small businesses daily. When our small businesses do well, our communities do well. Therefore, as part of our annual tradition, we are asking you to join millions of Americans as we shop small and dine small on Small Business Saturday, Nov. 29th, to complete your holiday shopping.
Small businesses represent the dynamic demographics of the United States, encompassing everyone from your "mom and pop" shops to your neighborhood's recently opened specialty boutique or traditional manufacturer. On the heels of Black Friday, shopping small allows your community to advocate for your local small business that are adding jobs and diversity to your neighborhood's main street 365 days a year.
As Regional Administrator of Region II, I've seen the impact small businesses make on our economy and our diverse community.
For example, Puerto Rico Gourmet Products Inc. received counseling and technical assistance from the Puerto Rico Small Business & Technology Development Center. That assistance has helped them flourishing in their local community as their extensive line of designer coffee, spices, chocolate and more gained popularity to eventually expand distribution to New York, New Jersey, Connecticut, and Massachusetts. This rapid growth has also resulted in the company recently opening a direct point of sale at Plaza Las Américas in San Juan.
This success story is just one of many that demonstrate how the SBA and it resource and lending partners are igniting growth in Puerto Rico and the U.S. Virgin Islands. If you are interested in becoming an entrepreneur or growing your small business, then reach out to your local SBA district office at: www.sba.gov/pr.
When we shop small, we're contributing to and saluting our unique local small businesses, elevating their small business potential. This is crucial as small businesses are engines to our economy, creating two out of every three net new private sector jobs. Last year, Small Business Saturday significantly empowered our small business owners. Consumers who were aware of Small Business Saturday spent an estimated $5.7 billion with independent merchants.
In addition to shopping, you can further participate in Small Business Saturday with these steps:
If you're a business owner, you can also make sure you're prepared for the holiday season by checking out SBA's advice at http://www.sba.gov/smallbusinesssaturday.
If you're a customer rally your community to shop small and while you're at it, take part in Small Business Saturday® on social media using the hashtag #SmallBizSat to amplify your support for America's small businesses, the backbone of the U.S. economy.
I know I'll be shopping small and I'll be dining small with my family and friends on Saturday, Nov. 29th, so join us and help us celebrate small businesses.