Syngenta re-opens Salinas facility after $6M investment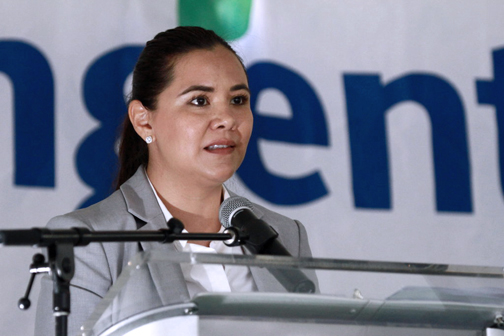 Seed research and development company Syngenta on Tuesday re-opened its Salinas facilities, after investing some $6 million in upgrades, company officials announced.
Puerto Rico is one of six global continuous R&D Centers of Excellence for Syngenta, officials further noted.
The research conducted at Salinas and Juana Diaz will enable Syngenta to bring innovations to market more quickly and help farmers around the world grow more from less.
In 2016, Syngenta invested $1.3 billion in global R&D, or more than $3.5 million every day of the year. Through its legacy companies, Syngenta has had an R&D presence in Puerto Rico since 1996. The Salinas and Juana Diaz sites support research for seed products used by farmers all over the world.
"Syngenta is proud to be enhancing its presence in Puerto Rico, and building for the future here," said Liliana Sánchez-Cortés, Syngenta site manager for Salinas and Juana Diaz.
"This investment reinforces our commitment to Puerto Rico and is helping to pave the way for better food safety and security around the world, while contributing to the economic development of the island," she said.
Syngenta employees were joined at the ribbon cutting event by government officials and civic and agricultural leaders, including: Secretary of Agriculture Carlos Flores-Ortega; Secretary of Economic Development and Commerce Manuel Laboy-Rivera; and Salinas Mayor Karilyn Bonilla.
"We're working to restore Puerto Rico's credibility as an investment destination, bringing the message that long-term business, agreements and investments can be made, and that foreign and local investments have a favorable return on investment for Puerto Rico," Laboy-Rivera said.
"We want to create good jobs. We have to decentralize economic development. It has to be 100 X 35," he said.
Meanwhile, Trish Malarkey, head of R&D for Syngenta, emphasized that the enhanced research and development capability at Salinas and Juana Diaz demonstrates Syngenta's commitment to the island, R&D innovation and global leadership in corn and soybean product development.
"At Syngenta, we believe it is incumbent on business to play a larger role in fostering a long-term approach to food security," Malarkey said. "This means using our substantial investment in R&D to advance technologies that not only protect – but also enhance – the environment, and benefit rural communities."
"By merging our deep understanding of agriculture with R&D capabilities like those here in Puerto Rico, we can deliver solutions that will help transform agriculture," Malarkey said.
Marian Stypa, head of Product Development, North America, for Syngenta, added the Salinas and Juana Diaz facilities are critical to the company's success.
"One important benefit of doing business in Puerto Rico is having access to well-trained and highly qualified local employees," Stypa said. "We take great pride in providing extensive training for all those who work at our sites. We are committed to working with our employees, neighbors and government officials for the success of Syngenta and for Puerto Rico."
In addition to those currently employed at the Salinas and Juana Diaz facilities, Syngenta's investment in Puerto Rico is expected to help create future opportunities for graduating agronomy students in Puerto Rico.
The company employs 45 full-time employees at its Salinas and Juana Diaz sites and approximately 500 seasonal employees.