The Salvation Army's 'Red Kettle' campaign — a 61-year tradition in Puerto Rico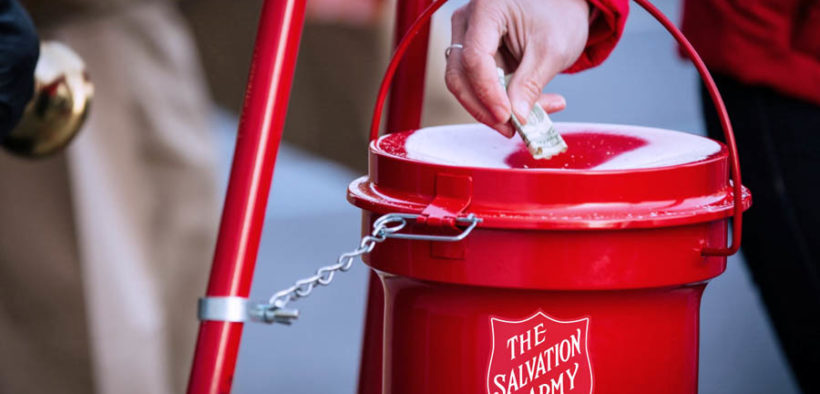 The Salvation Army has been holding its Christmas campaign for 61 years, to raise funds and continue the mission of serving Puerto Rican families in need throughout 2024.
The funds raised year after year have helped families in times of emergency, with the distribution of hot meals and clothing and vouchers for utilities, among other forms of aid, benefiting more than 1.2 million people in the last 10 years.
"The Salvation Army is humbled by the support of all the people who, each year, put their money into our Red Kettles," said Maj. Juan Mercado, divisional commander for Puerto Rico, and U.S. Virgin Islands for The Salvation Army.
"The Red Kettle campaign is a crucial fundraising period for us, and the support we receive will help us continue to provide services to families in need through the communities we serve," he said.
In 2022, the Organization, through the proceeds of the Christmas campaign, managed to help more than 200,000 people and families in need. This year 2023, the collection goal is $800,000 to continue supporting communities in Puerto Rico, entity officials said.
The Salvation Army's Red Kettle campaign, which is highlighted by the ringing of a small bell, is synonymous with giving, helping and doing good.
Over the years, the organization has been able to fund child and youth service programs (music class, art and summer camps), including extended hours programs.
In addition, it offers services and programs for the elderly, the homeless, victims of Type 1 crimes, families with economic needs for the payment of utilities, distribution of household goods, food and clothing, among others.
The Salvation Army's Red Kettle campaign will be held at various shopping malls, supermarkets and large chain stores throughout the island.
As part of the Salvation Army's Christmas activities, the Fortissimo Music Program will be performing the Plaza Carolina's Christmas welcoming events on Nov. 18 starting at 6 p.m. and Dec. 1 at 4 p.m. at Plaza las Americas, both performances in the central atrium of the malls.
The Salvation Army has served the Puerto Rican community through 11 centers located in the municipalities of Caguas, Bayamón, San Juan, Mayagüez, Ponce, Fajardo, Arecibo, Humacao, Loíza, Peñuelas and Guayama. The centers have helped the needs of socially disadvantaged individuals and families, and provided immediate care in case of emergencies and disasters.