Turtle Bay Inn joins Tourism Co.'s 'paradores' program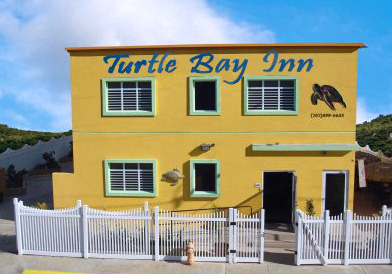 The Puerto Rico Tourism Co.'s "paradores" program recently added its 18th member, with the inclusion of the eco-friendly Turtle Bay Inn in the La Parguera sector in Lajas, the agency's Executive Director Ingrid Rivera-Rocafort recently announced.
Operated by majority partner Zulma Rivera and her parents Juan and Monsita Rivera, the two-level small inn features 12 rooms, and is located at walking distance from the La Parguera town square.
Prior to joining the "paradores" program, the 5-year-old Turtle Bay Inn had garnered the Tourism Company's "Green Inn" certification in 2012, for its environmentally friendly initiatives.
"The experience and expertise we have gained in the tourism industry have led us to have high quality, sustainable hospitality facilities, which have enabled us to give them this new twist and turn it in a strong 'parador' to market the La Parguera sector, which is unique in its class," Zulma Rivera said.
Meanwhile, Tomás Ramírez, president of the Puerto Rico Paradores Association, described Turtle Bay Inn as having a privileged spot in a highly eco-tourism friendly area.
"With its modern design and its focus on the quality of its tourism offering, Turtle Bay Inn represents the values ​​that have distinguished the 'paradores' brand for the past 40 years," he said.