Execs named in tourism, small biz, restaurant industries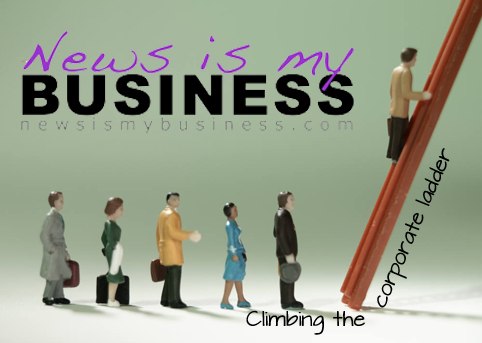 This edition of "Climbing the Corporate Ladder" features several executive appointments in Puerto Rico's private sector, in the areas of tourism, small business development and the restaurant industries.
PRHTA names gov't affairs director
Clarisa Jiménez, president of the Puerto Rico Hotel and Tourism Association (PRHTA) announced the appointment of Michael Juarbe to the position of government affairs director.
Formerly a special assistant and project manager for the Secretary of the Department of Economic Development and Commerce, he brings his expertise in government affairs to the PRHTA.
He has extensive government proficiency in legal and legislative matters, with experience as a law clerk for Judge Salvador Casellas at the U.S. District Court for the District of Puerto Rico and as a legislative intern for Congressman David Wu and a research and legislative intern for the Carmen Group, both in Washington DC
Juarbe has a degree in Business, Organization, and Society from Franklin and Marshall College and a Juris Doctor from the Pontifical Catholic University of Puerto Rico Law School.
Casa Bacardí appoints GM
Casa Bacardí, the brand home of the world's most awarded rum, announced Wesley Elizabeth Cullen as its general manager responsible for the complete visitor experience and showcasing the more than 155-year history of the Bacardí rum brand.
As the second-most visited tourism venue in metro San Juan, Casa Bacardí plays host to approximately 200,000 visitors a year to learn the unique history of the Bacardí family and brand, as well as its craftsmanship and sustainable production techniques.
"Casa Bacardí is a storytelling and consumer engagement gem. I am excited to join such a vibrant, well-regarded brand with such a unique history," says Cullen.
"The BACARDÍ programming around music and arts aligns with two of my passions, and the importance of Casa Bacardí for tourism in Puerto Rico creates incredible potential. I look forward to creatively bringing our stories to life across many dynamic platforms in new and engaging ways," she said.
Cullen reports to Thibault Ruffat, global brand homes director for family-owned Bacardi, responsible for the venues and experiences for the brand homes of Martini & Rossi, Bombay Sapphire, Bacardí, Grey Goose, Dewar's, Benedictine, Otard, and Noilly Prat.
Cullen joins Bacardi from El San Juan Hotel, where she was chief experience officer. Previously, she ran the 18,000 seat Coliseo de Puerto Rico.
PRMSDC names new director
The Chair of the Puerto Rico Minority Supplier Development Council (PRMSDC) José Ríos-Nieves, announced the appointment of Diego L. Martin as the new director of development and corporate services.
Martín will be responsible for recruitment of new national and international companies that help stimulate the Puerto Rican economy through the procurement of local products and services from certified companies.
Martin has 15 years of experience in several fields. His area of expertise is the development of new segments, increased fees and the development of strategic plans and establishing strategies for economic growth accelerated.
Martin is expected to transform the PRMSDC's operations, programs and marketing approach so that they complement the organization's mission and vision. This transformation includes a proposed economic model that will help Puerto Rico become a competitive market where to do business again.
Martin is past CEO of the YMCA of San Juan, former director of operations at Rothco Sports and filled several administrative and managerial positions at Colombina of Puerto Rico, Pepsico International, Swiss Dairy Martí, Flores, Prieto & Wachtel, Inc, Comstat Rowland, West Indies & Gray and Sacred Heart University.
McDonald's Puerto Rico appoints new managing director
Arcos Dorados, the company that manages the McDonald's brand in Puerto Rico and Latin America, announced the appointment of Marisol Vega-Couto as Managing Director.
Vega-Couto will lead the Puerto Rico and U.S. Virgin Island market, this position will be responsible for the operational aspects of all McDonald's restaurants in the region, as well as the supervision of the supply chain, commercial relations with suppliers, product launchings and the development of the brand and its markets.
Vega-Couto has a law degree from the University of Puerto Rico and a bachelor's degree from the University of the Sacred Heart in Communications, Vega Couto worked on private law firms, the Office for Budget and Management (OGP), and the communications firm Fleishman Hillard. She began her career in Arcos Dorados in 2011 responsible for the Communications Department for the Caribbean Division.
Currently, Vega-Couto is the first woman to lead the operations of Arcos Dorados in Puerto Rico and the USVI.