TV anchor, Triple-S Vida join to raise cancer awareness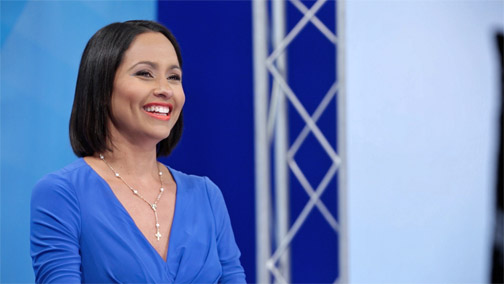 TV anchor Keylla Hernández and Triple-S Vida recently joined forces to raise awareness about the importance of being prepared to face cancer through an educational campaign that includes eight journalism students.
Cancer is the leading cause of death in Puerto Rico. However, most people see the disease as something far removed from their reality.
"The campaign's central theme is how surprising and overwhelming a cancer diagnosis is and the impact not only on physical and emotional health, but also for the patient's and family's finances," said Michael Báez, executive vice president of Triple-S Vida.
"Keylla Hernández is a beloved and respected figure in Puerto Rico. Her professionalism, and the courage and honesty with which she faced her cancer diagnosis has made many people aware about the disease. When we sat down with her, she expressed an interest in using her personal experience to educate others," said Báez.
The campaign is focused on eight journalism students who have answered an ad and think they are participating in an audition for an internship. During the so-called audition, participants are in a television studio reading the news of the day, when suddenly — as part of the script — they read their names and that they have been diagnosed with cancer.
"The reaction is complete surprise and, at that moment, Keylla makes her entrance to the set and tells them about her own surprise and reaction to her diagnosis," said Báez.
"The experience of sharing my experience with these students has given me great satisfaction. They represent the future of journalism and I am happy to contribute to their professional development. However, for me it is very important to educate not only about the emotional impact of the diagnosis, but also about its financial burden and how important it is to be prepare and have insurance to protect the family finances," said Hernández, who as part of the initiative will offer journalism workshops to the students.
The stories that they develop will be part of Triple-S Vida's new digital campaign for cancer insurance.