Triple-S Management reports $17M income for 2Q '12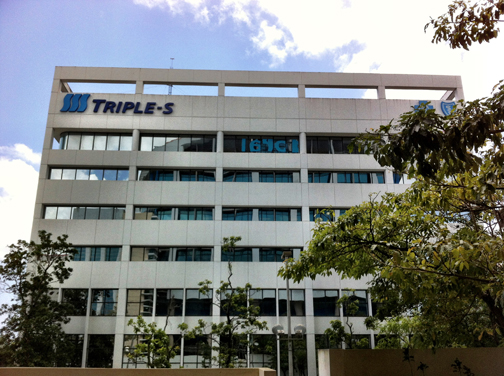 Triple-S Management Corporation, Puerto Rico's largest managed care company announced Wednesday consolidated revenue of $623 million and operating income of $24.2 million for the three months ended June 30, 2012.
Net income was $17 million, or $0.60 per diluted share, which includes an after tax net investment gain of $0.4 million, or $0.02 per share.
"We were pleased with our solid second quarter results, achieving membership growth in each of our three managed care businesses while maintaining control of our operating expenses," said Triple-S President Ramón M. Ruiz-Comas "Our Life and Property and Casualty Insurance segments also posted solid performance consistent with our expectations."
According to the report, the company reflected a solid performance in its Medicare and Managed Care segments, with quarterly enrollment increases of 16.9 percent and 111 percent, respectively.
The jump in its Managed Care business reflects the addition of the government's public health plan "miSalud," in which self-insured membership was 889,091 at the end of the quarter. Medicare membership increased to 122,151. However, fully insured commercial membership was down 0.2 percent from the same period last year.
"Within our Medicare business, we are making progress in our efforts to better assess the health risk of our patient population," he said. "Moreover, we continue working on the main issues that caused the shortfall at American Health last quarter, and a number of key initiatives are being implemented."
Among other things, the company is in renegotiations with American Health's PBM, and have submitted bids for the 2013 open enrollment season, which take into account the increased pharmacy utilization that we have been experiencing.
"Our purchase of American Health provided us with a solid foothold in the growing Medicare Advantage business and remains an integral component of our long-term strategy. We are committed to this market and believe that we have the brand recognition, products and physician network necessary to exploit this opportunity," Ruiz-Comas added.
Meanwhile, the company's results also showed a consolidated loss ratio of 85.2 percent and a medical loss ratio of 88.7 percent. The company's consolidated premiums increased by 14.2 percent to $582.2 million during the quarter.