Verdanza Hotel undergoing $3M 'millennial focused' renovation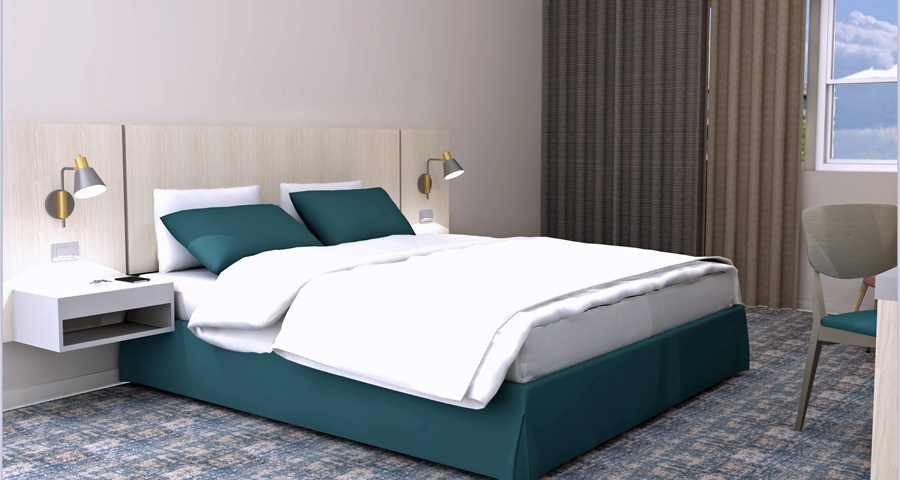 The Verdanza Hotel in Isla Verde is getting a $3 million facelift, making a number of changes to attract younger, digitally savvy travelers who are seeking independent hotels that offer something better, fresher, and more valuable.
The top-to-bottom renovation will include all 222 rooms and suites, main entrance, concierge desks, carpets, soft goods, bathrooms and bath amenities, lighting, corridors, gym, elevators, restaurants, and an exterior paint job with lighter more ocean inspired shades of teal green, company executives said.
All renovations are expected to be completed by December 2018.
"We are targeting a millennial mind-set, not a specific demographic audience," said Ricky Newman, general manager of Verdanza Hotel.
The design and vibe looks to create Instagram-worthy #nofilter social spaces, so hotel guests and locals can unwind, revive, and reconnect enjoying a beverage while working on their laptops in a community social setting or simply to give guests a hotel stay to #travelbrag.
Guestrooms will offer modern and sleek living amenities designed for both comfort and convenience with less clutter. Stylish décor with artwork from a local drone photographer featuring a diversity of Puerto Rico settings, smart furnishings sourced from local vendors and premium beds will invite guests to sit back and settle in.
The first phase of renovation to poolside and first floor rooms has already begun.
Hotel restaurants like Eighty20 Bistro and Burger Bar will also get a facelift and menu offerings will be progressive with a local, innovative, and sustainable approach.
"We are going to continue featuring more local ingredients at our restaurants and coffee shop since the new breed of younger travelers is more interested in how and where their food is sourced and prepared," Newman said.
Verdanza Hotel's idyllic location is right in the heart of Puerto Rico's Isla Verde district, just a block from the best urban beach that boasts over a mile of gold sand, shopping and nightlife.
The hotel's 16,000 square feet of meeting and event space, has already been refurbished with modern rugs offering a great combination of magenta, teal, and cream with grey hue walls, is ready to host events.
"We look forward to bringing a new, exciting vision of this hotel to our guests," Newman concluded.