AT&T to connect Cuba; upgrades network in St. Thomas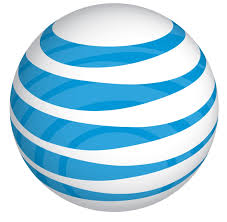 AT&T announced Monday it has reached agreements for Cuba roaming and direct interconnection with Empresa De Telecomunicaciones De Cuba, to begin at a date yet to be determined.
"Cuba is a growing international calling destination for our customers," said Bill Hague, executive vice president, AT&T Global Connection Management. "With this agreement, AT&T customers soon will be able to seamlessly connect with talk, text and data while visiting Cuba."
The company will announce commencement of wireless roaming availability and pricing for AT&T customers visiting Cuba at a later date, it said in a statement.
The agreement comes as tourism from the U.S. mainland is picking up in Cuba, following the lifting of the trade embargo earlier this year. Commercial flights between the U.S. mainland and the Caribbean island nation are also on schedule for major carriers including jetBlue and American Airlines.
Meanwhile, the wireless carrier announced it has strengthened several cell sites on St. Thomas to improve service for customers. The upgrades will make it possible for the sites to handle more network traffic — giving customers improved reliability and overall service performance.
Areas benefiting from the upgrades include: Benner Hill; Red Hook; Heaven Sight; Pearson Gardens; and Crown Mountain, the carrier said.
"We want our customers to have a great network experience wherever they live, work or play," said Ray Flores, AT&T regional vice president of AT&T Puerto Rico and the U.S. Virgin Islands. "That's why we continue to invest in our local networks."