UPR Utuado offers unique agriculture degree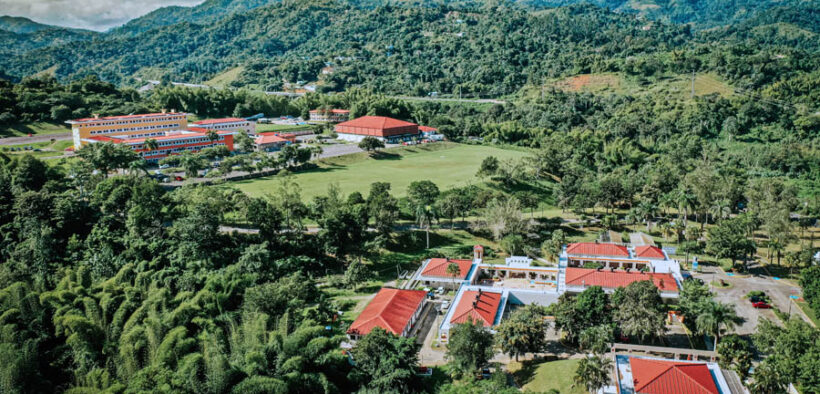 Officials at the University of Puerto Rico's (UPR) Utuado campus have reported a growing interest among Puerto Rican students in studying agriculture, especially in academic programs focused on agricultural technology and sustainable agriculture. 
The Bachelor of Arts in Sustainable Agriculture is unique within the UPR system and the entire Caribbean region, "capturing the attention" of young individuals passionate about the future of sustainable agriculture on the island, Utuado campus Chancellor Luis Tapia Utuado said.
"The Bachelor of Arts in Sustainable Agriculture is based on three fundamental pillars: economy, society and environment," Tapia said. "The perfect combination of these elements is captivating a new generation of youth committed to the sustainable development of agriculture on our island. The echo of this exciting trend has spread rapidly, awakening the curiosity and passion of those who crave a prosperous agricultural future for Puerto Rico."
The Department of Agricultural Technology at the Utuado campus said it has taken steps to adapt to changes in agricultural production and prepare experts needed to drive the advancement of sustainable agriculture in Puerto Rico and the region. With a strong mission to develop agriculture professionals, it has implemented a series of innovative projects to provide students with the necessary tools to face current and future challenges in agriculture.
Tapia explained that these projects include research on cultivation techniques and soil management that promote the conservation of natural resources, efficient water and energy use, as well as the reduction of environmental impact.
In addition, collaboration with local farmers is encouraged to promote the transfer of knowledge and sustainable agricultural technologies.
"We have improved our resources and infrastructure to provide quality education in the field of sustainable agriculture," he added. "We have highly qualified professors, modern laboratories and experimental farms where students can develop practical skills and gain experience in the field."
The chancellor further noted that the UPR's new admission policy, aimed at increasing student enrollment, remains in effect.
"We want to remind you that the pilot plan, which has generated great interest among the community to study at the UPR Utuado Campus, has made the entry requirements more flexible by not requiring the university admission tests, also known as the College Board," Tapia said. "In addition, aspiring students will be evaluated with a minimum 2.0 grade point average (GPA). This is the moment to sow the future of our future farmers and entrepreneurs, so we invite the general community to learn about our programs and services on the official website of the institution."