USDA allocates $4.4M to rebuild rural electric, water infrastructure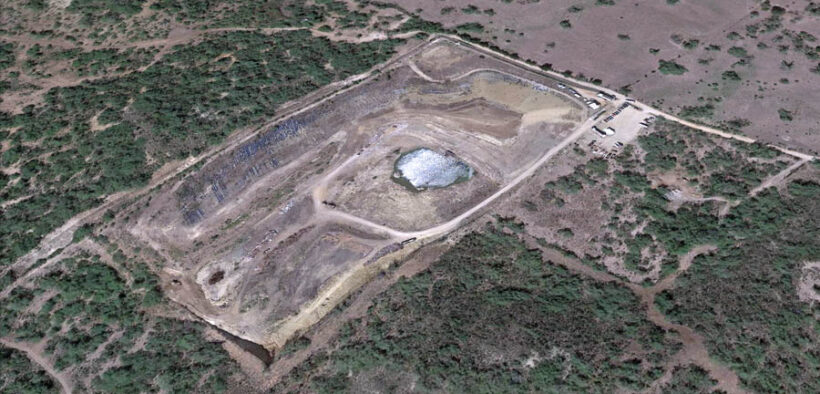 The U.S. Department of Agriculture (USDA) has announced an allocation of nearly $4.4 million to fund 13 electric infrastructure development and repair projects in rural communities in Puerto Rico, as well as to help provide clean drinking water and sanitary wastewater systems.
The bulk of the allocation, $3.9 million, was assigned to the Municipality of Cabo Rojo under the agency's Waste and Water Disposal Loan and Grants – Disaster program.
The USDA Rural Development investment will be used to upgrade air quality systems related to the Cabo Rojo Landfill, which is in full operation and in compliance with the Puerto Rico Environmental Quality Board. The money will be used to build a new cell to generate additional air volume.
The list of projects in Puerto Rico includes grants under the same federal program to:
Sistema de Agua Potable Barrio Jacaboa, Sector Higuero Inc. ($27,000) to purchase a generator to ensure water service to the community in case of a power outage.
Asociación Villas de Guavate Inc. ($83,500) for water system upgrades needed after the community received a direct impact from Hurricane María that damaged the water supply and distribution systems and caused power surges affecting the meter and water system.
Acueducto Rural Palmarito Centro Radio Oro Inc. ($44,000) to purchase a power generator. After Hurricane Maria, the community was without power and water for nine months.
Comunidad Sonador Inc. ($35,000) for power generator upgrades. After Hurricane María, the community went without power service for two months. Its aqueduct system requires a 30 kilowatt (kW) generator with an automatic transfer switch.
Comunidad El Cerro Corp. ($45,000) to address power generator issues for the non-Puerto Rico Aqueducts & Sewer Authority aqueduct system.
Asociación De Vecinos Del Sector Los Oquendo Bo Hato Arriba de San Lorenzo Inc. ($29,000) to purchase a 20 kW generator with an automatic transfer switch.
Comunidad Emmanuelli Inc. ($26,000) to replace an old generator with a more efficient new 20 kW generator and new automatic transfer switch.
Acueducto Rural Casa de Piedra Inc. ($26,000) to purchase a power generator that will serve 120 community residents.
Comunidad Guaraguao Inc. ($28,000) to purchase and install a 20 kW generator for the community's 500-foot-deep well.
Comunidad Sector Los Gómez Inc. ($26,300) for offices and water system upgrades.
Sector Los Berrios Inc. ($31,832) to purchase a power generator for the community aqueduct that serves 180 users.
Acueducto Comunitario Algarrobo Inc. ($38,000) to purchase a 20 kW generator with automatic transfer switch for the community aqueduct.
The local funding is part of an $808 million allocation that the USDA said will benefit nearly 480,000 people in 36 states and two U.S. territories through 139 projects.