Vitrina Solidaria opens pop-up sale event to local entrepreneurs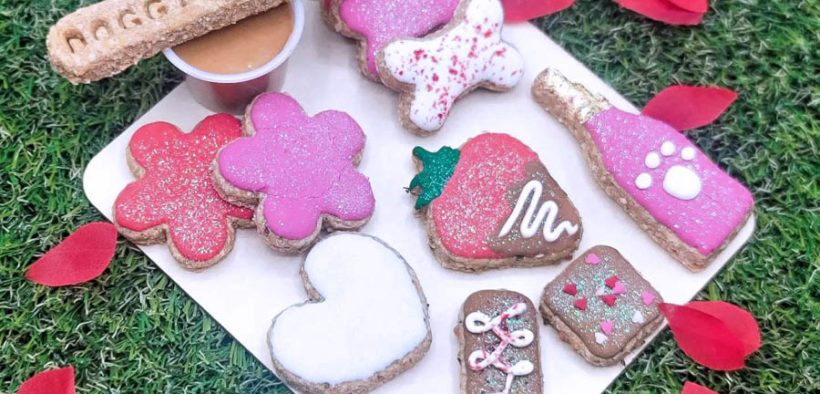 Nonprofit organization Vitrina Solidaria will host a Valentine's Pop-Up Sale event Feb. 9 at the Banco Popular Foundation to support 30 local entrepreneurs, Executive Director Raquel Skerrett-Escalera said.
The events had been on hold during the COVID-19 pandemic, so Vitrina Solidaria is now looking to renew the effort that enables participants to have a hands-on experience in the nonprofit's programs, she said.
"The Valentine's Pop-Up Sale is an extraordinary opportunity to expose and sell products from more than 30 micro-enterprises, 93% of which are run by women, whose philosophy is based on sustainable development and the solidarity economy," Skerret said.
In addition to picking up Valentine's Day gifts, the public will be able to enjoy the musical presentation of the groups Ultratumba'o, Guitarra Divina and Julia Inés, participate in the live cooking event by Corandini's Productos Gourmet and get a Relax by Tahiri massage.
Beauty products, jewelry, home accessories, gastronomy, clothing, among others will be on sale.
The microenterprises participating in the Valentine's Pop–Up Sale are Lulu Arte, Doggiecakes, Relax by Tahirí, Coradini's, MariRu Design Studio, Candid Society, Escape Pastry Shop, Caribbean Trading Company, Vanessa Jarvis Photography, Muffins & More, Mio Creations By Angely, Tres Puntitos PR, Marlene's Creations, M & D Bijoux, Nosotras Boutique Fashion Group, Maricel Marcantoni Art, Puerto Rico Landscapes, Utopian Home & Body Care, Tallerdegaby, Le Motif, TuYo, Locketique, Glory's Cactus Farm, Canela Pastelería Artesanal, Galibí Studio, Oma Vè, Wet Gems Jewelry, Tropical Vices and Pastry Boutique.
The event will take place from 9 a.m. to 4 p.m. at the Banco Popular Foundation's headquarters on Ponce de León Ave. in Hato Rey.