WAPA TV becomes part of $400M conglomerate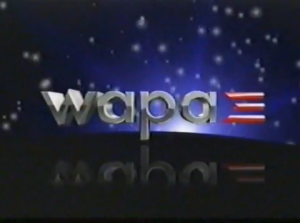 InterMedia Partners VII, L.P. and Azteca Acquisition Corp. announced Thursday the signing of a definitive agreement under which InterMedia will merge Cine Latino, Inc. and InterMedia Español Holdings, LLC — which includes WAPA America and WAPA TV — with Azteca Acquisition Corporation in a transaction valued at approximately $400 million.
InterMedia currently owns Cinelatino with Cinema Aeropuerto, S.A. de C.V., an indirect, wholly-owned subsidiary of Grupo MVS, S.A. de C.V., and James McNamara. The new company will be called Hemisphere Media Group Inc., and will be the only publicly traded, pure-play U.S. Hispanic TV/cable networks and content platform, managed by a team of executives with exceptional Hispanic media expertise.
Hemisphere will be headquartered in Miami, Florida and will include:
Cinelatino, the #1 U.S. Spanish-language cable movie network, with approximately 12 million subscribers across the U.S., Latin America and Canada. Cinelatino boasts the largest library of current Spanish-language box office hits and critical favorites;
WAPA America, the leading U.S. Spanish-language cable network targeting Puerto Ricans and other Caribbean Hispanics living in the U.S., with more than 5 million subscribers; and
WAPA TV, the #1 broadcast television network and content producer in Puerto Rico, with state-of-the-art facilities that produce more than 60 hours per week of top-rated news and entertainment programming.
A source familiar with the transaction told this media outlet that InterMedia Partners had WAPA TV on the block for some time, asking for $200 million for the property. The closest offer it received was $160 million from Liberty Global, which it turned down, the source said.
The transaction comes just a few weeks after WAPA TV executives cancelled Puerto Rico's leading television show, "SuperXclusivo," buckling to pressure from a fast-spreading boycott against the gossip program run by puppeteer Antulio "Kobbo" Santarrosa.
The social media movement blasted the show for allegedly spreading hate and called for advertisers to pull their spots during the former prime-time one-hour show, likely generating multi-million losses for the station in the long-run.
Under the new structure Alan J. Sokol, senior partner of InterMedia, will become CEO of Hemisphere.
"The combination of these two companies creates a powerful new presence in Hispanic media. Since InterMedia acquired WAPA and Cinelatino in 2007, we have dramatically increased ratings, revenue and profitability of both companies," he said.
"Cinelatino has emerged as the leading Spanish-language movie channel and the #2 rated U.S. Hispanic cable network overall. WAPA TV has been the highest-rated television network in Puerto Rico for four consecutive years and WAPA America is the only network focused specifically on Puerto Ricans and other Caribbean Hispanics throughout the States," he added. "I look forward to working with our talented management teams to continue to build upon this success as we enter this new chapter."
Sokol is reportedly leading the team currently putting together a new show to fill in for "SuperXclusivo."
Under the terms of the proposed business combination, Azteca, WAPA and Cinelatino will each become indirect wholly-owned subsidiaries of Hemisphere.