Salus in Puerto Rico joins Mayo Clinic Care Network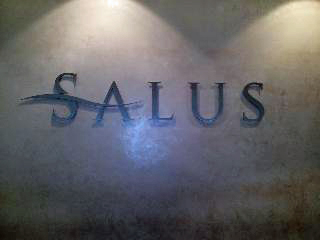 Salus, an ambulatory health care medical and dental provider in the San Juan metropolitan area, has become the first member of the Mayo Clinic Care Network in Puerto Rico and the Caribbean, officials from both medical institutions announced earlier today.
The Mayo Clinic Care Network extends Mayo Clinic's knowledge and expertise to physicians and providers interested in working together in the best interest of their patients. Salus' providers will have access to Mayo Clinic resources, including its online point-of-care information system and its electronic consulting process that connects physicians with Mayo Clinic specialists on questions of diagnosis, therapy or care management.
"The relationship with the Mayo Clinic Care Network that we proudly announce today is very significant for the future of integrated and collaborative health care services industry in Puerto Rico," said Marina Díaz, chief executive officer of Salus. "It confirms our commitment to transform our medical practice into a collaborative model focused on caring for our patients."
This is the first major announcement to come out of Salus, known as Clínica Las Américas until its rebranding in November 2012.
"We are pleased to be formalizing our relationship with Salus," said Stephen Lange, Southeast medical director of the Mayo Clinic Care Network. "The Mayo Clinic Care Network is about working together to improve health care and value for our patients. Collaboration has always been part of Mayo Clinic's culture and through this network Mayo Clinic and community care organizations work closer together — in new ways — to enhance the lives of patients."
Through the partnership, Salus physicians now will be able to connect with Mayo Clinic specialists on questions of complex medical care using an electronic consulting technique called eConsults. Salus physicians also will have access to Mayo-vetted medical information through the "AskMayoExpert." These tools, in addition to health care consulting, will help Salus provide the best care for its patients as well as improve its systems and the health of the community.
"Mayo Clinic and Mayo Clinic Care Network members share a common philosophy, commitment and mission to continuously improve the quality of the health care services they offer," Lange said.
The primary goal of the Mayo Clinic Care Network is to help people gain the benefits of Mayo Clinic expertise close to home, ensuring that patients travel outside the region only when necessary. The network represents non-ownership relationships. Network members are like-minded organizations committed to the delivery of high-quality, collaborative medical care for their communities.
The network began in 2011 and has members based in Arizona, Florida, Illinois, Kentucky, Michigan, Minnesota, Missouri, Montana, New Hampshire, North Dakota, and now in Puerto Rico.