Clínica Las Américas rebranded as 'Salus'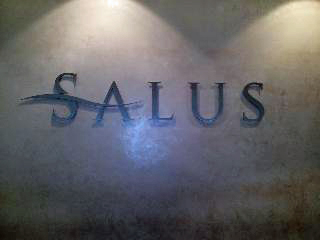 With the goal of conveying the message that "It's like having a doctor in the family," renowned medical services facility Clínica Las Américas in Guaynabo is taking on a new corporate identity: Salus, after the Roman goddess that embodies health, conservation and wellbeing.
The new image reflects recent innovations in its health services offer, company executives said Tuesday.
Clínica Sálus offers extended operating hours, more than 30 specialties in the areas of medical and dental health, as well as in-house laboratory services, imaging center and pharmacy. Its centralized electronic medical records program allows easy access to their primary care physicians, which in turn, simplifies the coordination between medical specialties.
"We adopted the name because it conveys the concept that governs our primary reason for being: the welfare of our patients," said Marina Díaz, CEO of Clínica Sálus.
The rebranding is coupled with an advertising strategy that seeks to deliver the message to "patients that they will live a new holistic and uninterrupted care experience," she said. "Our commitment is to transform the prestigious Clínica Las Américas medical practice into a collaborative model of integrated medicine that continuously adapts to the needs of the community we serve."
The campaign, created entirely with Puerto Rican talent and produced locally, was developed by the JT Publicidad advertising agency. It will include print and and alternative media ads.