Keller Williams real estate expands into Puerto Rico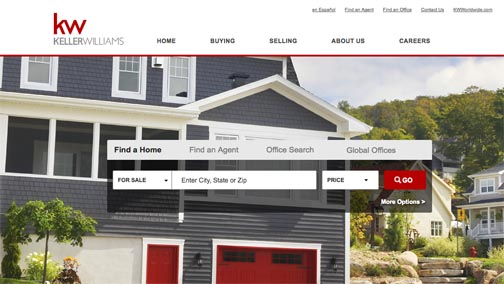 Keller Williams, the world's largest real estate franchise by agent count, announced the opening of an office in Puerto Rico, where it will incorporate some 60 agents.
The office will be led by Regional Operating Principal Orbe Soto, who since 2000 has served as the owner and president of Puerto Rico-based Grand Homes Real Estate, which will rebrand into a Keller Williams franchise.
More than 60 real estate professionals are expected to become a part of KW Puerto Rico with the rebrand. Grand Homes Real Estate currently specializes in the sale and lease of residential and commercial properties.
"We offer the best coaching and training for our agents so they can offer the best services to buyers and sellers," said Soto. "In deciding on Keller Williams, we wanted a brand that worked well with what we have now."
"We are so much alike. Keller Williams is very transparent; it's a great fit to bring together two respected brands and the franchise will offer great opportunities for expansion," said Soto.
Keller Williams has more than doubled its number of international agents, adding 1,900 new agents in 2016. Outside of the U.S. and Canada, the franchise is now home to 3,345 agents across the 23 countries and regions it has awarded master franchise agreements.
Aside from Puerto Rico, the real estate firm is expanding its Caribbean footprint further by awarding a master franchise agreement to open Keller Williams offices in Jamaica.
Keller Williams Worldwide is currently exploring further expansion opportunities across Central and South America, Central and Eastern Europe and throughout Asia, executives said.