Ford unveils 8-yr./100K mile protection for '17 Fiesta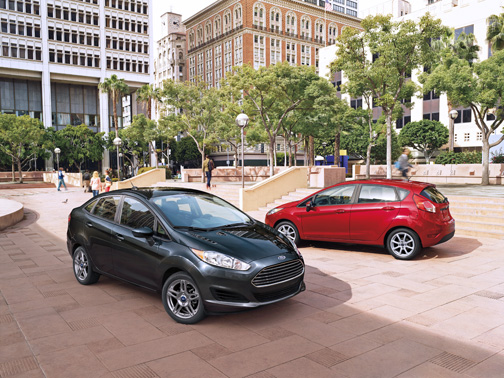 Ford announced Thursday the introduction of one of Puerto Rico's most comprehensive auto protection plan that covers more than 1,000 components of the 2017 Ford Fiesta for eight years or 100,000 miles.
This extensive coverage has no cost for the owner and is 100 percent transferable if the vehicle is sold, which can result in a higher resale value, the company said.
"The quality of our parts and vehicles make it possible for Ford to provide the 2017 Fiesta owners with one of the widest coverage in the local market. The protection includes more than 1,000 components of the engine, transmission, electrical system, brakes, suspension, steering, air conditioning, technology, audio, safety and emission systems," said Pablo Haase, regional director of Ford offices for Puerto Rico, Central America and the Caribbean.
Kelley Blue Book recently awarded the 2017 Fiesta ST as the sporty compact car with lowest projected five-year ownership costs. Its fair purchase price, low maintenance costs and its competitive Environmental Protection Agency rating of 26 miles per gallon (mpg) in the city, 33 mpg highway and 29 mpg combined, are the elements that contributed to its victory.
Every year, Kelley Blue Book recognizes new vehicles with the lowest projected ownership costs over the first five years in various segments. The award takes into consideration: depreciation, expected fuel costs, finance and insurance fees, maintenance and repair costs and state fees.
"Consumers are looking for cars that allow them to express their personality, provide a pleasant driving experience and that represent a long-term investment. That is why we know that the 2017 Fiesta with such extensive protection coverage will be the answer to the needs of many local consumers," said Haase.