Liberty Puerto Rico reports Y-O-Y revenue growth in '16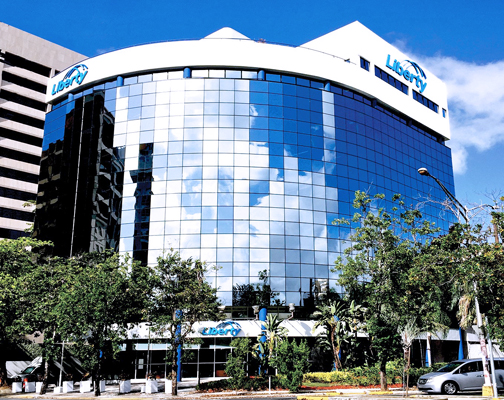 Despite continued macroeconomic uncertainty and climbing population migration numbers, Liberty Puerto Rico reported positive revenue growth of 1.1 percent, year-over-year in 2016.
Parent company Liberty Global released its financial results for the full year and fourth quarter ended Dec. 31, 2016, including details of Liberty Puerto Rico's performance during the respective periods.
The local operation made "significant capital expenditures" driven by investments in new build projects and network improvements, the company said.
The provider increased its top Internet speed to 300Mbps in 2016 and raised minimum speed to 30 Mbps. Speeds for all our customers' internet bundles now start at 60 Mbps, the company stated.
In 2016, the company introduced a new Connect Box modem for higher speed internet subscriptions and better Wi-Fi coverage. It now carries more than 130 channels in its HD line-up, "making Liberty the market leader in HD video content," the company stated.
Last year, the company introduced an English-language video skinny bundle "U-Pick," which has spurred a good response from customers and is helping to keep its English-language subscriber base. Meanwhile, its "TV Everywhere" selection includes over 65 channel apps and has received wide acceptance by its customer base, the provider noted.
"We made significant improvements in our facilities in 2016. Those include Head End and warehouse upgrades in Hato Rey, drainage repairs and new generator installation in Aguadilla, a new sub-station in Ponce, a new OTN in Mayaguez, facility upgrades in Hormigueros, and an expansion in Caguas, to name just a few examples," the company stated in the report.
Meanwhile, Liberty opened a new customer service center at Plaza del Sol in Bayamón, while its Aguadilla Call Center received a makeover, with a 100 percent full remodel planned for 2017. This center began offering 24/7 service in 2016, handling Liberty Business' call overflow after 7 p.m.
"Our Five-Star program is bearing fruit, motivating technical service representatives to help improve the company's work environment and contribute solutions to provide excellent customer service," Liberty noted.
In 2016, Liberty Puerto Rico expanded its corporate social responsibility role by making a historic donation of $330,000 to 12 community organizations in Puerto Rico through its 20th annual Liberty Golf Invitational Tournament.
It also signed an agreement to sponsor and broadcast the Puerto Rican Volleyball Federation's men's, women's, junior and beach league games. These are broadcast exclusively on channel 85 in Liberty's SD lineup (channel 285 in its HD lineup).