Wovenware, Canadian firm launch e-commerce platform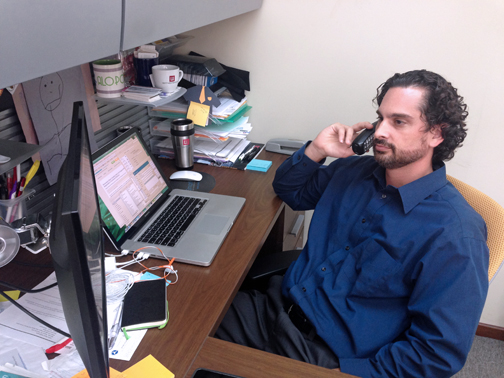 Puerto Rican software engineering and development firm, Wovenware, announced Wednesday it was chosen by Canadian start-up Coupons4Giving to develop a new platform for fundraising following a successful e-commerce site implementation in early 2014.
Having developed the original Coupons4Giving website, which delivers fundraising opportunities for nonprofits while offering merchants access to new revenue streams and consumers a new and socially conscious shopping alternative, Wovenware also worked closely with the Canadian startup to transform its offering into a more robust nonprofit fundraising platform, which launched on Aug. 21.
The rise in online fundraising has increased 14 percent in the past five years, according to the Nonprofit eBenchmarks Study. Coupons4Giving is one of the only Canadian companies offering a creative model for nonprofit fundraising, which combines giving with e-commerce opportunities for merchants and consumers. Following its initial launch as a resource to help nonprofits sell coupons for popular merchants as a fundraising tactic, the company has expanded to offer a full fundraising platform including nonprofit event ticket sales and donation collection.
"In addition to helping us build an e-commerce site, Wovenware has helped us realize our vision — create a site where all nonprofits can do their fundraising, something that's new to the Internet," said Michelle Sklar, co-founder of Coupons4Giving. "Working with a remote team from Wovenware was incredibly effective. The geographic distance was never a factor, because our team functioned like an external arm of our own internal group and added real value."
Drawing on extensive experience in e-commerce platform design, Wovenware initially developed a site that met Coupons4Giving's requirements for scalability and user-friendly. Having launched initially with a site that was often unstable, Coupons4Giving decided to outsource the development of a new site to a remote team in order to make the redeployment more cost-effective and to ensure a higher quality result. So far, Wovenware has helped Coupons4Giving grow from three nonprofits using its platform to 16 not-for-profits and 20 merchants, and has been instrumental in helping Coupons4Giving subsequently create and launch its expanded platform.
"We have a laser-like focus on our customers' success. This means tailoring solutions to our customers' unique needs and business goals," said Christian González, CEO, Wovenware. "We are pleased to have been chosen as Coupons4Giving's partner of choice, and look forward to helping them build on the success they've achieved through their initial platform by extending their offering into new and exciting capabilities."
As part of an ongoing relationship focused on the development of the fundraising platform, as well as continued counsel on technology strategy, Wovenware and Coupons4Giving will maintain a partnership that includes the appointment of Wovenware COO Carlos Meléndez as acting CTO of Coupons4Giving, the companies announced.