25% more P.R. taxpayers can file short forms this year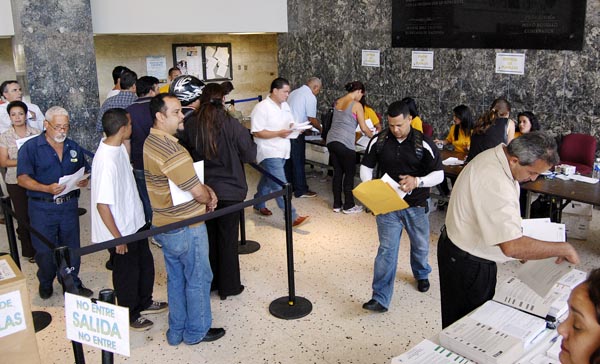 About 25 percent more Puerto Rico taxpayers will be able to file the short form this year as the 2010 Tax Reform takes full effect, simplifying many reporting processes that previously required the more complicated long form, Treasury Deputy Secretary Blanca Álvarez-Ramírez told News is my Business.
This year, 129,000 more taxpayers will receive the short form, as they are no longer required to fill the more detailed return. Last year, taxpayers filed more than 526,000 short forms in paper and electronic formats.
"With the changes the reform brought about, many taxpayers who were required to file the long form will be able to turn in the short form because the reporting process has been simplified," she said.
This year's tax filing deadline is April 17.
"We evaluated the information that we had for taxpayers and the changes the Tax Reform brought on, and because the process is simpler, many who were obligated to file the long form will find it easier this year," Álvarez said.
Pushing online filing
The Treasury official forecast that online filing traffic should be brisker this year because there are more people eligible to file the short form and because the agency is breaking with the tradition of sending all taxpayers the paper booklet containing the forms and instructions.
"This year, we sent 600,000 short- and long-form booklets through the mail, which is 40 percent less than the estimated one million booklets we sent out last year," Álvarez said.
"We basically sent the paper forms to those who filed a paper return last year. If the taxpayer filed online last year, then they'll only get a letter this year informing them that they will not be getting the booklet. That way, we're wasting less paper, and it reduces expenses for the agency," she said.
Online filings have been slowly growing year-over-year since the agency established the e-filing mechanism 10 years ago.
Filings trickling in
Treasury has received 50,000 tax returns since January, of which nearly 80 percent — or about 39,000 — have been short forms filed online. Thus far, the number of electronic short forms in is more than triple the 16,000 Treasury had received during the same period last year.
"We're doing much better so far this year over last in terms of online filings. We haven't begun to issue refunds, because we're processing the returns and making sure everything is running as it should," she said. "We'll begin issuing refunds in the coming weeks."
For the 2010 tax year, Treasury received and processed a little more than 1 million tax returns. Some 741,000 of those received $643.9 million in refunds.
This year, however, with the overhaul associated with the Tax Reform refunds — and payments — should be lower as the government has been taking less out from paychecks, she said.