Advantage Car Rental expands global reach with 1st location in Puerto Rico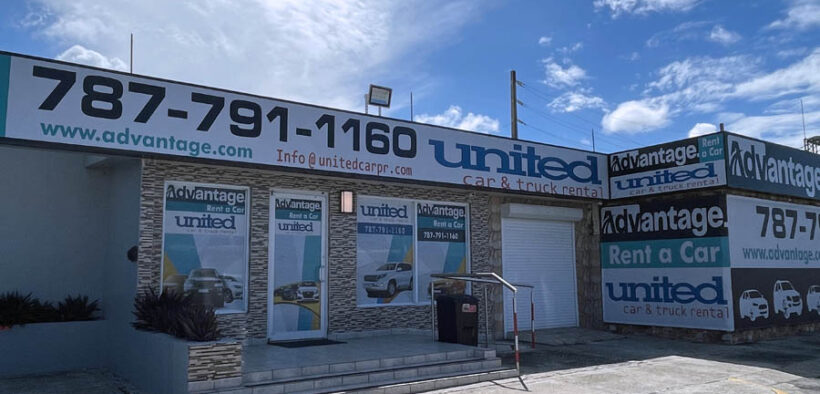 Advantage Car Rental has announced its expansion to Puerto Rico, offering services to Luis Muñoz Marín International Airport (SJU) passengers. The off-airport location is on Los Angeles Avenue, where many other car rental companies serving the airport operate.
"This expansion furthers Advantage's commitment to providing affordable options and a personalized experience to more travelers, whether they are traveling for business or pleasure," the company stated.
To enter the Puerto Rican market, Advantage is partnering with established local car rental operators, including United Car & Truck Rental.
Through this collaboration, Advantage aims to gain local expertise and insight into customer preferences, market trends and best practices to enhance its competitiveness in Puerto Rico's car rental industry, the company stated.
"As Advantage grows its global footprint, we remain dedicated to providing more options, better pricing, and improved service standards," said Remon Aziz, CEO of Advantage Car Rental.
"When people think about car rentals, we want them to know that Advantage can not only meet but also enhance their travel experiences," he said. We put our customers first and are excited to expand into Puerto Rico, matching the evolving needs of customers in that market."
The Orlando-based company cited data from Discover Puerto Rico, the island's destination marketing organization, showing that Muñoz Marín Airport welcomed more than 3 million visitors in the first half of 2023, an 18% increase compared to the previous year.
From April to June, international arrivals in Puerto Rico surged, showing a 32% increase compared to the same period in 2022.
"As this trajectory indicates a strong resurgence in international travel to Puerto Rico, Advantage can capitalize on this growing demand and establish a strong foothold in the Puerto Rican market through a convenient location at its largest airport," the company stated.
Advantage's entry into Puerto Rico is an "important milestone in the growth of the company," following its expansion into Mexico through a partnership with MEX Rent a Car earlier this year. The company said it continues to grow its presence in the North American market and is "quickly becoming a major player in the car rental industry."
The company also operates in Florida, Georgia, Nevada, North Carolina, Tennessee and Texas, as well as Canada.