Advertising creativity rewarded at Cúspide 2014 festival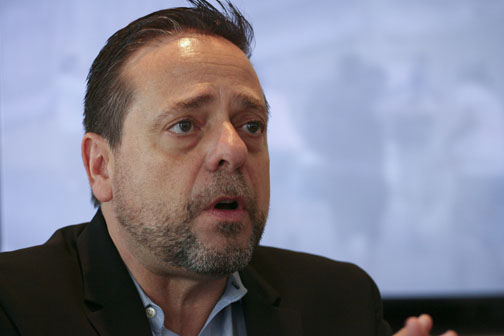 J. Walter Thompson San Juan, Badillo Saatchi & Saatchi and DDB Latina were the runaway winners of this year's 32nd edition of the Cúspide Festival, an annual awards competition sponsored by the Puerto Rico Association of Advertising Agencies.
The top agencies won a total of 87 of the 122 awards handed out, plus four "Gran Cúspide" honors, broken down as follows: JWT, 37 trophies, plus two "Gran Cúspide;" Badillo, 26 trophies, plus a "Gran Cúspide;" and DDB Latina, 24 trophies, plus a "Gran Cúspide."
A total of 418 participations were submitted this year, which had one of the highest number of winners in the history of the competition, he said.
"This reflects a growing interest from local agencies and creative teams to develop works that aim to highlight genuine, unique and out of the norm ideas, that pay for customers and products," said Carlos Thompson, president of Cúspide 2014, which took place Friday.
"Creative executives see the Festival as the first filter to define the potential of their work to compete and represent Puerto Rico in other competitions around the world," he said.
The list of winners also includes: Arteaga & Arteaga (five awards); BBDO Puerto Rico (four awards); De La Cruz & Associates (five awards); Grey Puerto Rico (two awards); Leo Burnett (four awards); Lopito, Ileana & Howie (one award); Sajo, García & Associates (three awards); TBWA San Juan (one award); and Y&R Puerto Rico (six awards.)
Some of the winning campaigns were created for a list of major clients, such as Toyota de Puerto Rico, Alberic Colón Inc., Mars Caribbean and Central America, Unilever, Amnesty International, Puerto Rico Youth-at-Risk, Open Mobile, National University College and several government agencies.
The evaluation process took three days and was based on the premise that "pieces that drew envy, not only from the local creative community, but from the world, said Lixaida Lorenzo, of JWT Puerto Rico, who headed the panel of judges.
"This year, the evaluation process was framed in a vision of granting awards to those works that best represent the island's talent," she said. "For instance, pieces that can compete head-on with what is done by other creative powers of the world and make us feel proud of the greatness and importance of ideas."